Presenters
Listed Alphabetically;
Please Note: All times are PST/EST
Richard Bernhardt (WISPA)
30 November, 10:00 am/1:00 pm Updates on the 3 GHz Band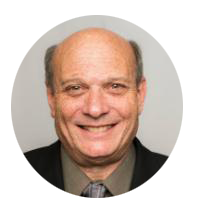 Richard Bernhardt, who currently serves with the Wireless Internet Service Providers Association (WISPA) as their National Spectrum Adviser. He is also the chairman of the Spectrum Sharing Committee (SSC), Operations Working Group (WG5) for the Forum, serving also on the group's Steering Committee and chair of the marketing function. WInnForum's SSC is the principal standards development organization for the telecom and wireless industries Citizens Broadband Radio Network (CBRS). Mr. Bernhardt is also the co-chair of the Fixed Wireless Access task group of the Business Wireless Group of the CBRS Alliance and the liaison representative for WISPA. Prior to these roles, he served as the Senior Director of Marketing and Communications for Streakwave Wireless Inc., a global wireless VAD for the wireless industry; and previously in a variety of senior roles in technology and start-up companies. Mr. Bernhardt has also served since 2006 on the board of directors and as chair of the executive board of the humanitarian organization, Bangla Hope, an orphanage and school system for destitute and orphaned children in need, located in Bangladesh. Mr. Bernhardt is married with one son. He attended California Western School of Law in San Diego, CA and holds a Juris Doctorate degree as well as dual bachelor's degrees in communications and political science from the University of California, Davis.


Tom Brinkoetter (RadioSiteTest)
2 December, 6:00/9:00 am The Wireless World of Drones and Beyond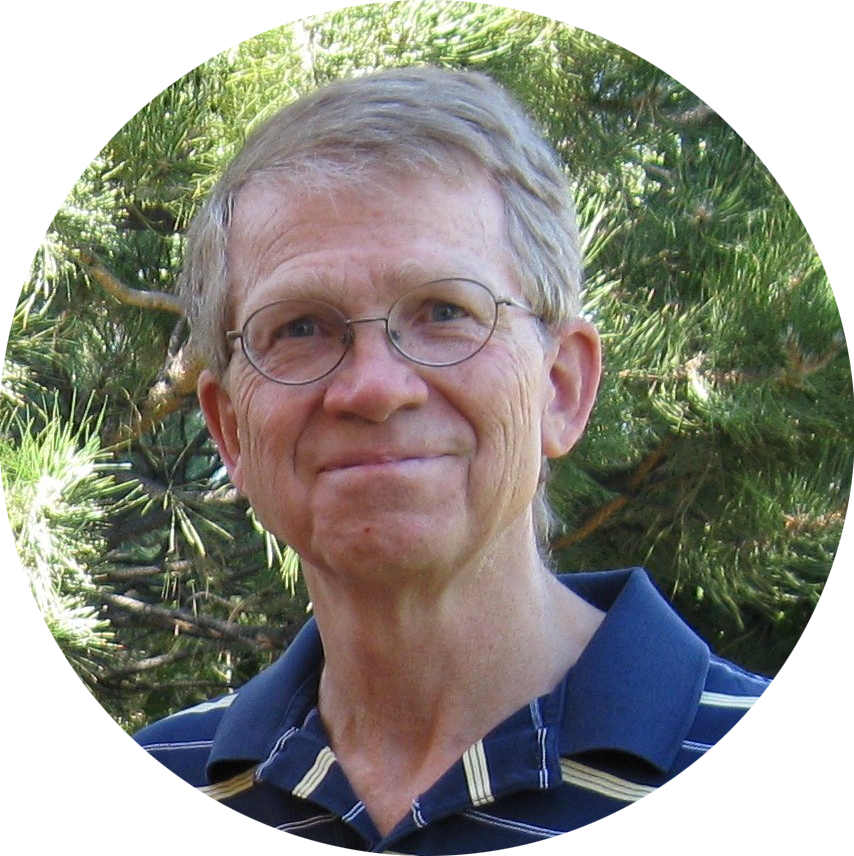 Mr. Brinkoetter has over 40 years of RF test and measurement engineering and marketing at Hewlett Packard, Tektronix, and Anritsu and is now a consultant on drone-based test and measurement applications. He earned his BSEE, High Honors from the University of Illinois and an MSIE from Stanford University. He holds patent # 10,063,328 RF Antenna Supported on a Drone, has an FAA 107 sUAS Pilot License and is a regular speaker at wireless test conferences.
John Chapin (National Science Foundation)
2 December, 12:00/3:00 pm Endnote: Spectrum Projects at the NSF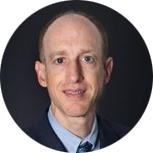 Dr. Chapin serves as NSF program officer and advisor to NSF leadership on electromagnetic spectrum strategy, to assure that spectrum-dependent science is still vibrant 50 years from now. Sponsor research programs in spectrum management and sharing. Engage with federal mission agencies, the regulatory community, the commercial sector, and others.
Andy Clegg (Google)
30 November, 11:00 am/2:00 pm  Methods of Sharing
1 December, 11:00 am/2:00 pm  Protection of Passive Services in Radio Spectrum
2 December, 11:00 am/2:00 pm  Top Ten Most Wanted Wireless Innovations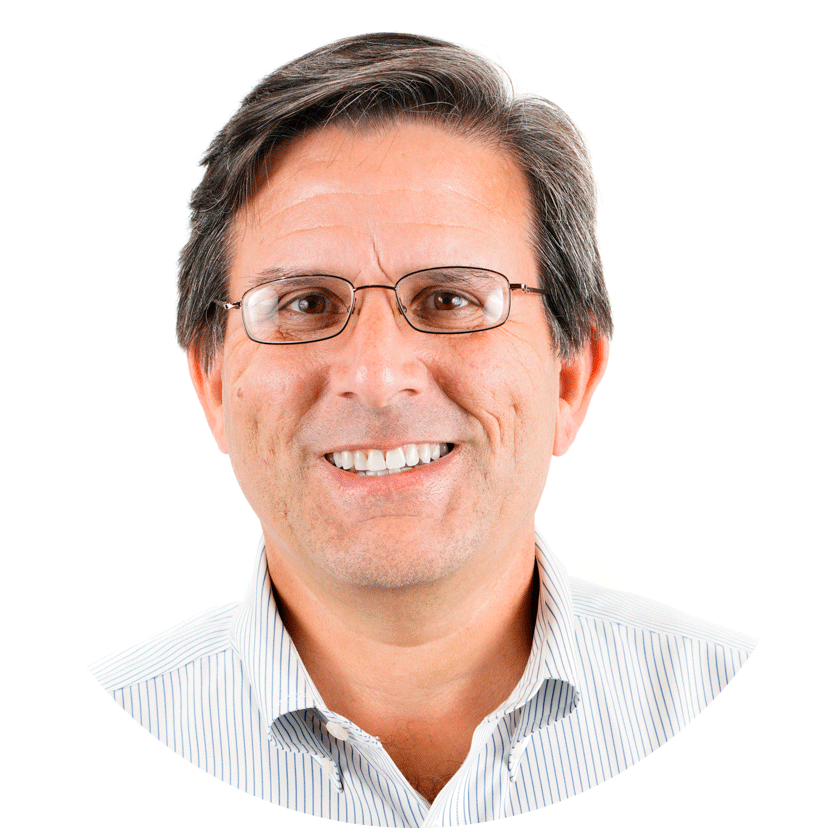 Andrew Clegg is Spectrum Engineering Lead for Google (NASDAQ: GOOGL). He is currently focused on shared spectrum opportunities in mid-band spectrum, among other things. He was previously program director for spectrum management at the U.S. National Science Foundation, where he was the creator of a $60 million research program to support enhanced access to the radio spectrum. Prior to NSF, he was lead member of technical staff for Cingular Wireless (now AT&T Mobility), a senior engineer at Comsearch, and a research scientist at the Naval Research Laboratory. He holds a PhD in radio astronomy from the University of Virginia.
Martin Fenton(OFCOM/UK)
2 December, 8:00/11:00 am International Regulatory Panel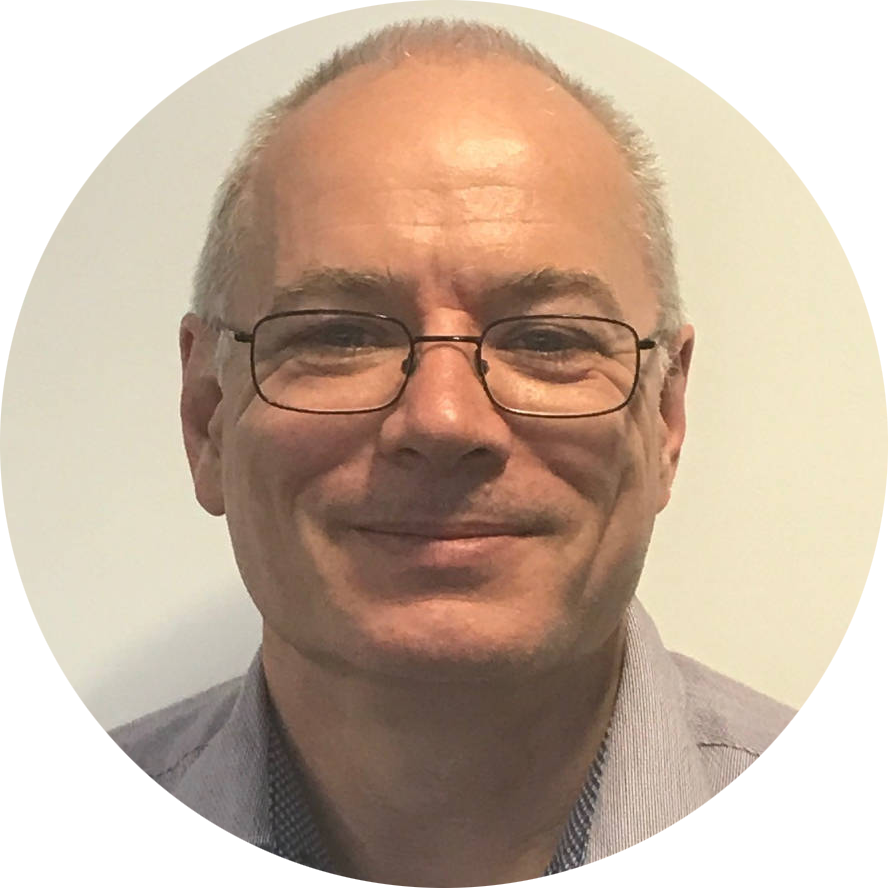 Martin is Director of Spectrum Policy in the of the Spectrum Group of Ofcom (UK). He is also Chairman of ITU-R Study Group 5, the group responsible for all terrestrial radio frequency services. Martin is an expert in international and domestic spectrum regulation; specialising in spectrum policy, interference analysis and RF performance. He has 20 years' experience in spectrum management at the UK communications regulator, Ofcom, and its predecessor, the Radiocommunications Agency. 
Eric Fournier (ANFR/France)
2 December, 8:00/11:00 am International Regulatory Panel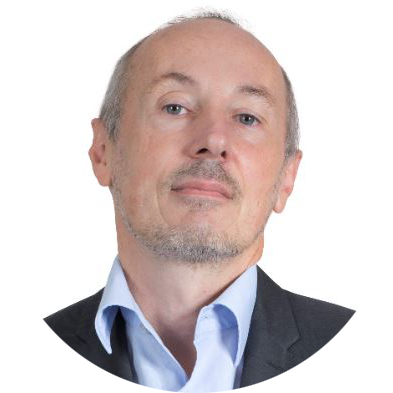 Eric Fournier is currently Director for Spectrum Planning and International Affairs in the Agence Nationale des Fréquences (ANFR), the French public agency in charge of spectrum management (www.anfr.fr).In this capacity, he is responsible for preparing the revisions of the French national table of spectrum allocation and for coordinating French positions in international meetings and conferences on spectrum within ITU, CEPT and EU. He was deputy head of the French delegation for RRC-06, WRC-07, WRC-12, WRC-15 and WRC-19.
He is currently vice-chairman of the RSPG, a high-level advisory group that assists the European Commission in the development of radio spectrum policy. He has been involved in all discussions on major evolutions of spectrum in Europe and was  Chairman of the Electronic Communication Committee (CEPT/ECC) from 2013 to 2018 and of the European Conference Preparatory Group for the World Radiocommunications Conference 2012 (CPG-12).
Eric is a graduate telecom engineer from SUPELEC (France).
Mark Gibson (CommScope) 
30 November, 10:00 am/1:00 pm Updates on the 3 GHz Band 
30 November 11:00 am/2:00 pm  Methods of Sharing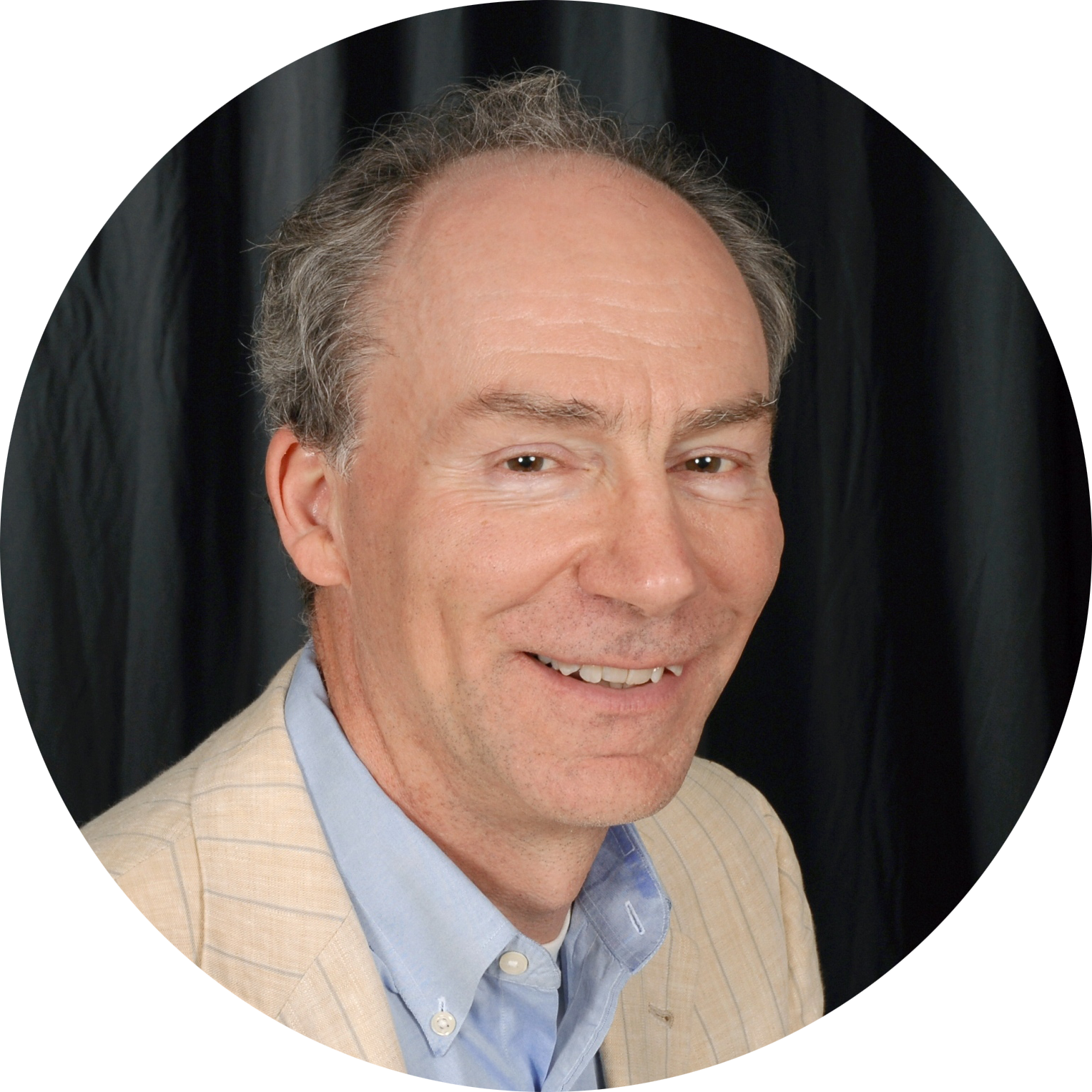 With almost 35 years of spectrum management experience, Mark Gibson is responsible for developing domestic and international business opportunities for Comsearch. In addition to leading Comsearch's technical and business development efforts numerous wireless and spectrum-related products and services, he has led efforts to address spectrum sharing between Federal government and commercial users. He leads CommScope's CBRS efforts on the Spectrum Access System/Environmental Sensing Capability. He is on the board of the Wireless Innovation Forum and is a co-chair of the Commerce Spectrum Management Advisory Committee, where he has also co-chaired working groups related to spectrum sharing and data exchange issues. He has led Comsearch's spectrum management efforts including the development of spectrum sharing analysis protocols and sharing criteria, as well as development of Comsearch's engineering services and software products. He has led Comsearch's efforts in working with the American Hospital Association as their technical partner for WMTS frequency coordination. He has authored several papers on spectrum sharing and relocation and has advised numerous wireless participants in their system design. He is a Senior Member of IEEE.
Kevin Gifford (University of Colorado - Boulder)
1 December 11:00 am/2:00 pm Session 5: Protection of Passive Services in Radio Spectrum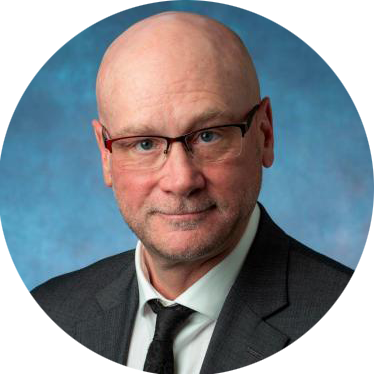 Kevin Gifford is Research Professor in the CU-Boulder Computer Science Department with a focus in wireless communications engineering and spectrum sharing.  Prior to joining Computer Science, Kevin was a member of the CU-Boulder Aerospace Department for 20 years. In his communications related work some notable contributions include:
Leading the teams that were the very first to fly the Linux operating system on both the Space Shuttle (1996) and on the International Space Station (2000).

In 2012, Kevin was a lead member of the NASA Disruption Tolerant Networking (DTN) team. Kevin lead the team that established the first two Interplanetary Internet nodes onboard the International Space Station enabling Internet-based communications in the vast and harsh environment of space.

In 2013, Kevin composed the NASA Institutional DTN deployment plan, and in 2015 DTN service provision was a seminal NASA-provided space communications service available for all International Space Station partners.

Kevin is the Working Group chairman of the Wireless Working Group, for the ISO affiliated Consultative Committee on Space Data Systems (CCSDS) and is the Co-Chair of the WinnForum Passive and Active Spectrum Sharing (PASS) Working Group.
John Glossner (Optimum Semiconductor Technologies)
30 November, 11:00 am/2:00 pm Methods of Sharing
1 December, 8:05/11:05 am WInnForum Updates
2 December 10:00 am/1:00 pm  The Wireless World of Drones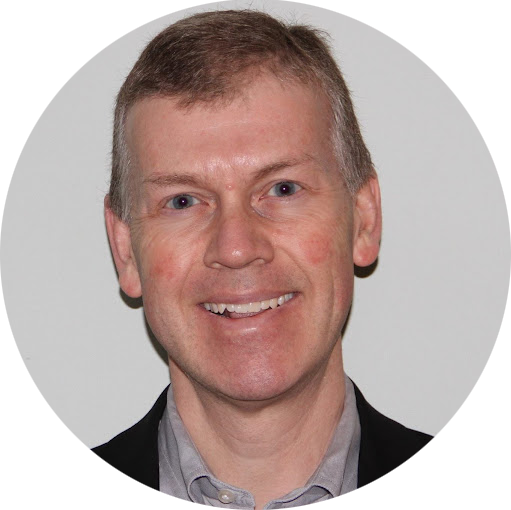 Dr. John Glossner is CEO of Optimum Semiconductor Technologies, Inc. dba General Processor Technologies, the China-based Hua Xia General Processor Technologies. He also serves as President of the Heterogeneous System Architecture Foundation (HSAF). Prior to joining OST, Dr. Glossner co-founded Sandbridge Technologies and served as EVP & CTO. Prior to Sandbridge, he managed both technical and business activities in DSP and Broadband Communications at IBM and Lucent/Motorola's Starcore. Dr. Glossner received his Ph.D. in Electrical Engineering from TU Delft in the Netherlands, M.S. degrees in E.E. and Eng. Mgt. from NTU, and holds a B.S.E.E. degree from Penn State. He has more than 120 publications and 38 issued patents.
Harin Grewal (IMDA/Singapore)
2 December, 8:00/11:00 am International Regulatory Panel

Harin manages a cluster of divisions in IMDA that cover the technical aspects of telecommunications and broadcast regulation. This includes spectrum management, border coordination, numbering and telecommunication standards.
As Executive Director of SGNIC, Harin also leads the Singapore NIC which is responsible for the management and promotion of .sg domain names, as well as internet domain and numbering related policies. SGNIC also carries out radio interference investigations and Quality of Service measurements on behalf of IMDA.
Prior to this, Harin headed the Next Generation Nationwide Broadband Network ("Next Gen NBN") programme office. The Next Gen NBN is a globally unique nationwide fibre network, and its open-access model has been designed through a combination of structural and operational separation requirements set out by IMDA.
Harin is concurrently the Co-Chairman of Working Party 2 of Study Group 20 (Smart sustainable cities and the Internet of Things) of the Standardization Sector of the International Telecommunication Union (ITU).
David Hagood (Cynosure)
2 December, 6:05/9:05 am SDR Standards II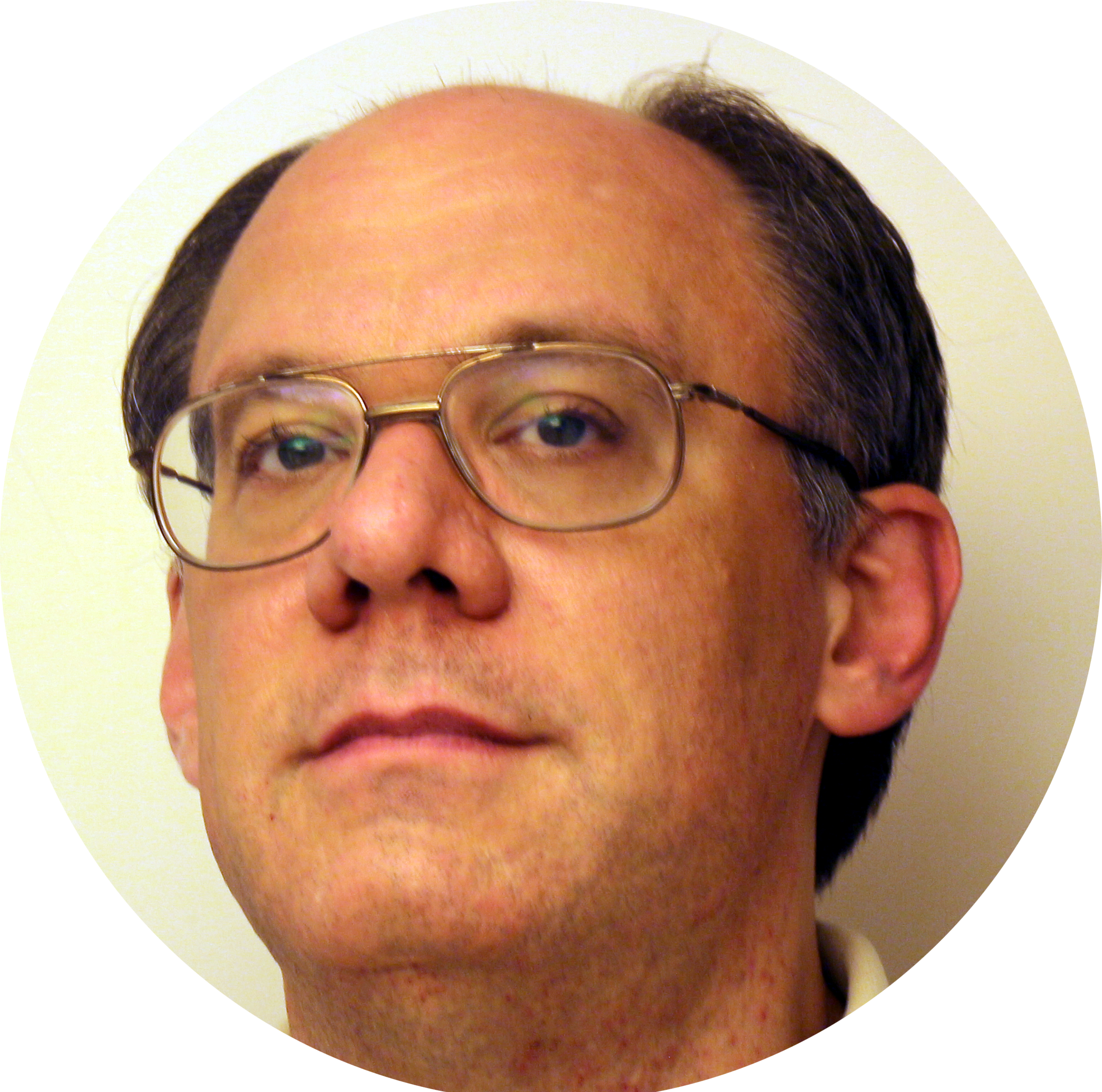 David Hagood received his Bachelor of Science in Electrical Engineering from Wichita State University in 1987. He joined IFR Systems in 1990. IFR Systems was later purchased by Aeroflex, itself recently purchased by Cobham., and then again purchased by Viavi Solutions. He worked on several radio service monitor and spectrum analyzer projects (AN-900, TS-4317, 3900, 7200), and was software architectural lead on the COM-120B and 2975 (IFR Systems' first SDR test set). He has developed testing systems targeting military tactical radios, avionics, and land mobile radio. He was the the lead SCA evangelist within Viavi, leading development of SCA based radio test systems. In 2020 he left Viavi to join Cynosure (a small engineering consultancy specializing in software defined radio test solutions) as Chief Technology Officer, He also holds a US Amateur Extra class radio license (N0YKG).
Christopher Hose (ACMA/Australia) 
2 December, 8:00/11:00 am International Regulatory Panel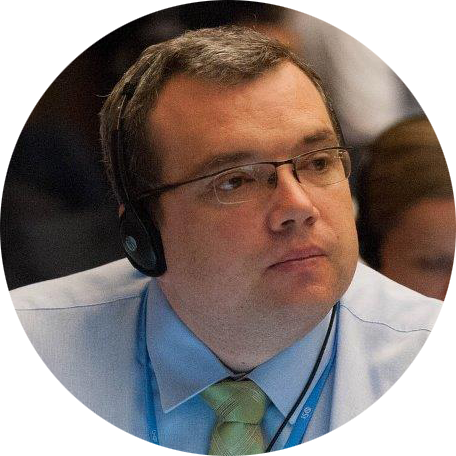 Chris Hose is the Executive Manager of the Spectrum Planning and Engineering Branch within the ACMA's Communications Infrastructure Division and Head of the ACMA's Engineering Profession.  His branch responsibilities cover both the radiocommunications and broadcasting aspects of spectrum planning and engineering that contribute to national spectrum management. This includes operational satellite network coordination activities and international engagement on radiocommunications matters with the International Telecommunication Union and Asia-Pacific Telecommunity.
Chris has a Bachelor of Electrical and Electronic Engineering from the University of Queensland, a Graduate Certificate in Public Administration from the University of Canberra, and a Master of Engineering Science from the University of New South Wales.  He has been working at the ACMA and its predecessor the Australian Communications Authority since 2000 and previously spent a short period working for a power system consultancy company.
Ira Keltz (FCC OET)
30 November, 8:25/11:25 am Keynote: The FCC Vision for Spectrum Sharing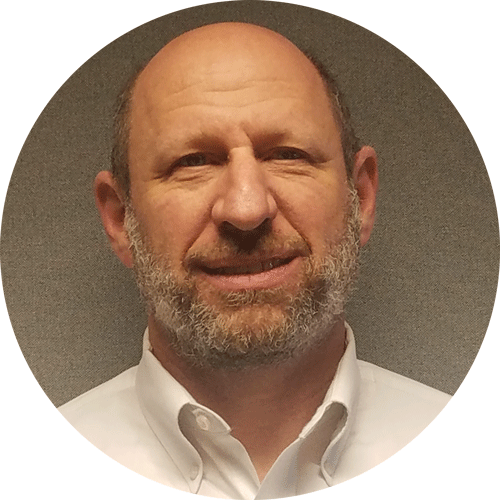 Mr. Keltz has totaled over 25 years at the FCC spanning two separate stints. In addition to positions in OET, he has held various positions in the Commission's Wireless Telecommunications Bureau. Mr. Keltz has also worked for the law firm DLA Piper as well as Loral Advanced Projects and LSA, Inc. He earned a Master's Degree in Electrical Engineering from the George Washington University and a Bachelor's Degree in Electrical Engineering from the University of Michigan.
Agostinho Linhares (Anatel)
2 December, 8:00/11:00 am International Regulatory Panel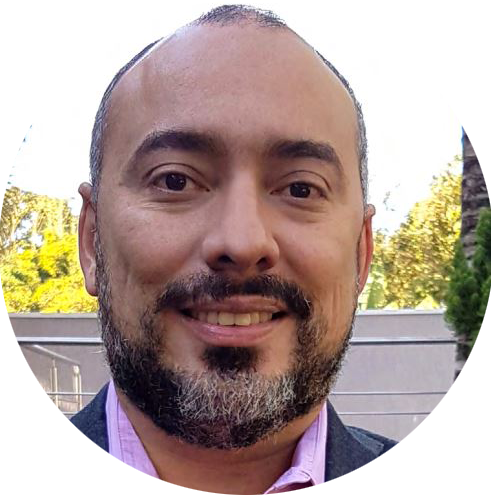 Agostinho Linhares, PhD, is Manager of Spectrum, Orbit and Broadcasting at Anatel (Brazilian Telecommunications Regulatory Agency), and Coordinator of the Brazilian Communication Commission for the Radiocommunication Sector (CBC-2). He is responsible for the Brazilian preparation for the World Radiocommunication Conference 2023 (WRC-23) and he was head of the Brazilian Delegation in the WRC-15 and WRC-19, and vice-chair of the Radiocommunication Assembly 2019 (RA-19). He is also vice-chairman of PCC.II/Citel for the period 2018-2022.
Chuck Linn (L3Harris)
1 December, 6:05/9:05 am SDR Standards I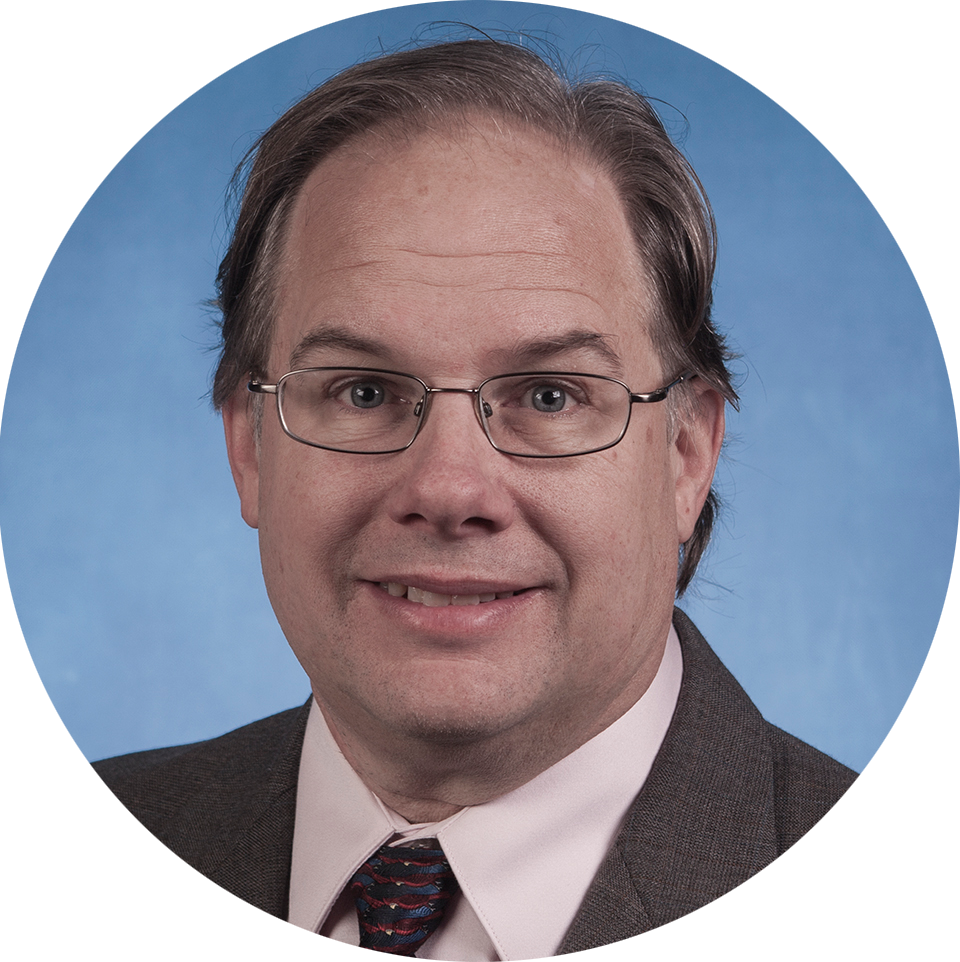 Chuck Linn is a Senior Scientist at L3Harris in the United States, where he is responsible for Software-defined radio architecture and SDR standards for tactical military and public safety radio systems. He has been involved in the JTNC-standardized SCA and related API specifications for the last 20 years, including the recent SCA 4.1 standard. He has been active in the Wireless Innovation forum since 1999, with contributions to the  SCA, Timing Service, Transceiver, and IRSS Security API areas.
Col. Andrew P. Martin (USAF)
30 November, 8:50/11:50 am Keynote: Spectrum Scheduling System (S3)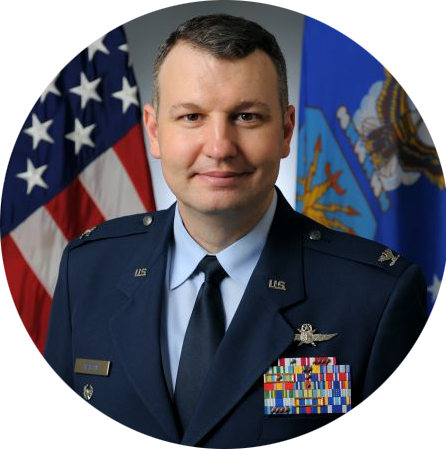 Colonel Andrew P. Martin is currently serving as a Senior Analyst, Spectrum Policy & Programs Directorate, Office of the Chief Information Officer, Office of the Secretary of Defense, Pentagon, Washington D.C. In this role, he provides leadership and strategic oversight in the implementation of Department of Defense polices for the management and use of the electromagnetic spectrum.
Colonel Martin was commissioned in 1997 through Air Force R.O.T.C. at the University of Nebraska – Lincoln after graduating from Nebraska Wesleyan University, in Lincoln, Nebraska. He earned a Masters degree in Management Information Systems from the University of Nebraska – Omaha.  He is a Senior Cyber Operations Officer who commanded at the squadron level, deployed to Bosnia-Herzegovina and Qatar, and his staff assignments include Air Combat Command, Headquarters Air Force, and United States Transportation Command.
Prakash Moorut (Shure)
2 December, 8:05/11:05 am International Regulatory Panel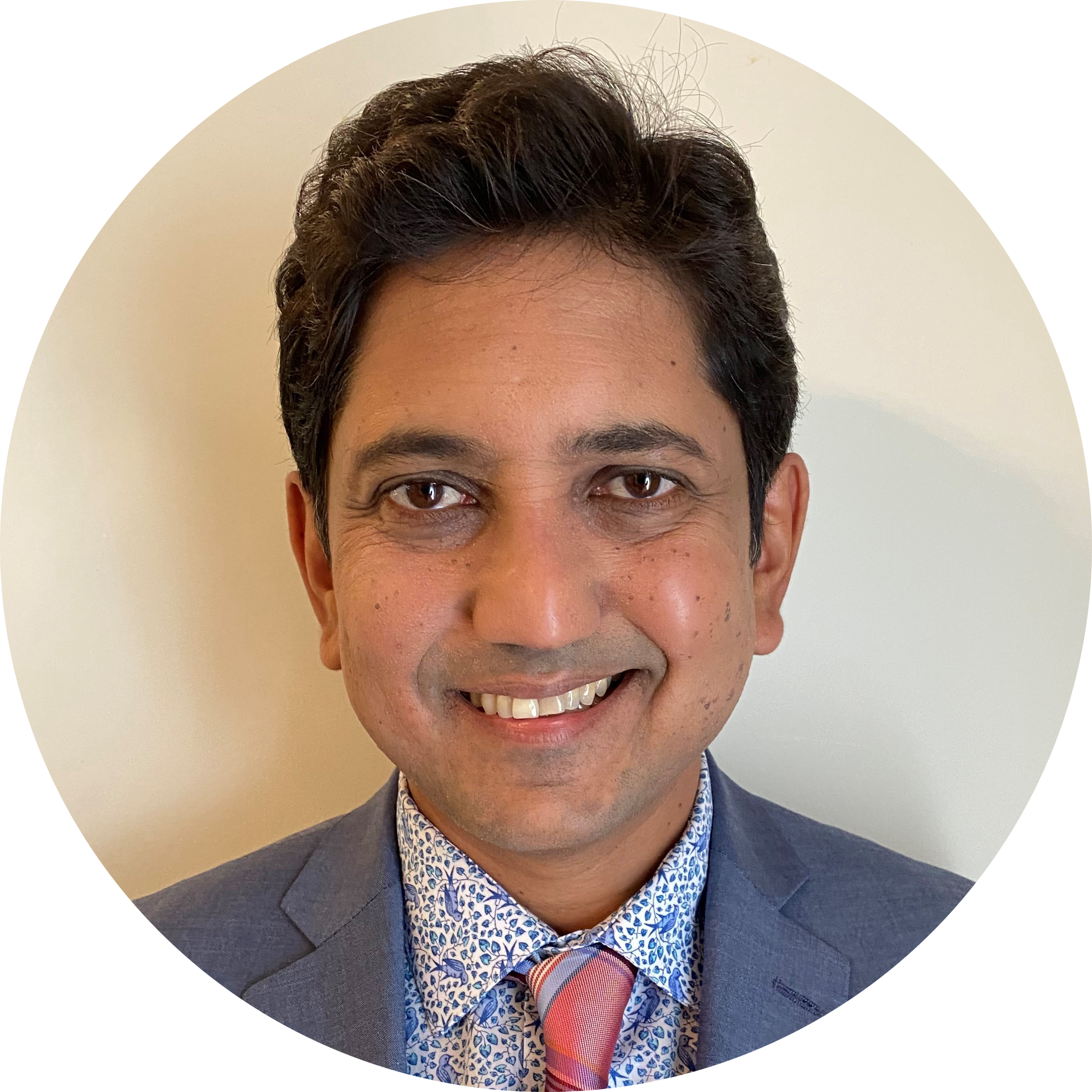 Prakash Moorut is the Senior Director of Spectrum and Regulatory Affairs at Shure where he is responsible for leading Shure's efforts to advocate for audio professionals as it pertains to industry regulations. Before coming to Shure, he spent more than 10 years with Nokia, most recently serving as Head of Spectrum Standardization, where he led the company's efforts on global spectrum standardization and policy. He brings additional global regulatory experience from his previous role at Motorola for 14 years. He is currently the Chief Regulatory Officer of the WInnForum. He was part of the US delegation for the 2019 World Radiocommunication Conference (WRC) in Egypt to review the way radio spectrum is regulated around the world in several bands and is a member of the US delegation for various ITU meetings. He has several publications and patents related to spectrum usage and received his Master's degree in Electrical Engineering from "Ecole Supérieure d'Electricité" (SUPELEC) in Paris, France.
Eric Nicollet (Thales)
2 December, 6:05/9:05 am SDR Standards II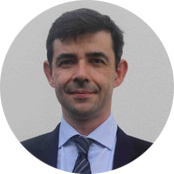 Eric Nicollet has 20 years of experience in the area of embedded SDR with Thales Communications and Security, France, committed to better realize the SDR promises down to the heart of radio products: baseband and radio processing.
He initiated the WInnF Transceiver Facility and Time Service Facility, contributed actively in elaboration of SCA 4.1, and has served many years as co-chair of the WInnF committee on International SDR Standards. Eric was instrumental in definition of the portability-focused ESSOR Base Waveform methodology.
He was awarded the WInnF 2009 International Achievement Award for the first Transceiver Facility specification, and the 2014 President's Award for his work in support of SCA 4.1 development for better support of resource constrained processors.
Scott Patrick (NTIA)
30 November, 8:00/11:00 am Keynote: NTIA Vision of Spectrum Sharing

Scott Patrick helps lead NTIA's work on spectrum policy issues as well as management of federal spectrum.  NTIA's Office of Spectrum Management is responsible for frequency assignment and strategic planning functions, including development of approaches to spectrum sharing.Before joining NTIA, Scott was a telecom and technology attorney at the law firm of Baker Hostetler, counseling wireless, cable, broadcast, and broadband companies.  Prior to that, he had been an attorney in the FCC's Wireless Bureau.  He has a master's degree in electrical engineering, and his first job was at the Naval Research Lab where he helped develop fiber optic electromagnetic field sensors.
Shalini Periyalwar (ISED/Canada)
2 December, 8:05/11:05 am International Regulatory Panel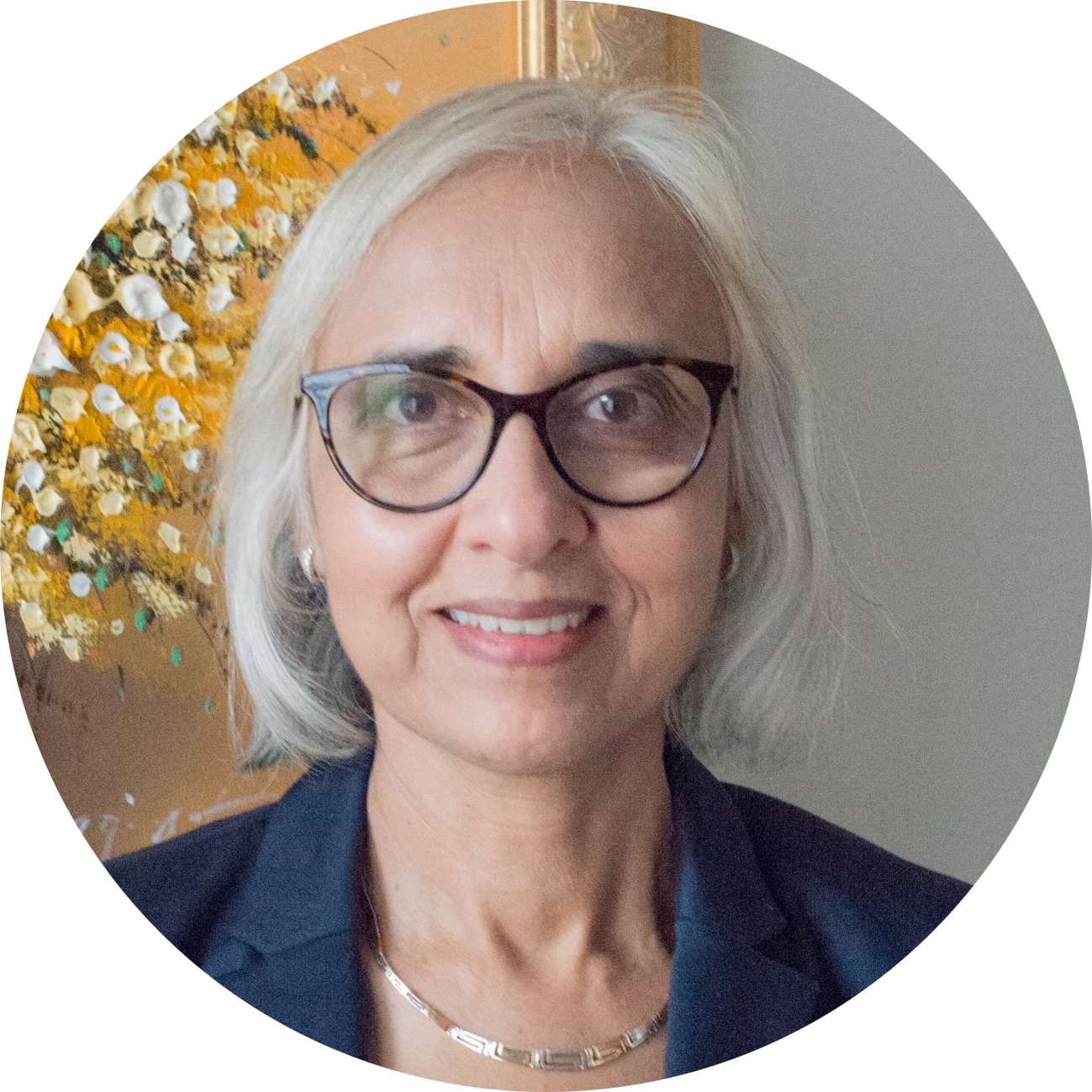 Shalini Periyalwar is currently an Expert Director, Advanced Communications Engineering at ISED, where her primary focus is on various aspects of modernizing spectrum management, including strategies for spectrum sharing. Prior to her current role, she spent a few years at ISED's Communications Research Center, supporting research in 5G and dynamic spectrum access.  Shalini has over 25 years of experience in the wireless communications industry, working on advanced research in radio systems engineering and in supporting IP strategy. Over the course of her career, she has worked on leading edge research in all generations of wireless systems, with over a hundred US patents granted. Shalini has also held academic positions and has published extensively in her academic roles.
Kevin Richardson (MITRE)
1 December, 6:05/9:05 am SDR Standards I
Martha Suarez (Dynamic Spectrum Alliance)
1 December, 8:30/11:30 am Keynote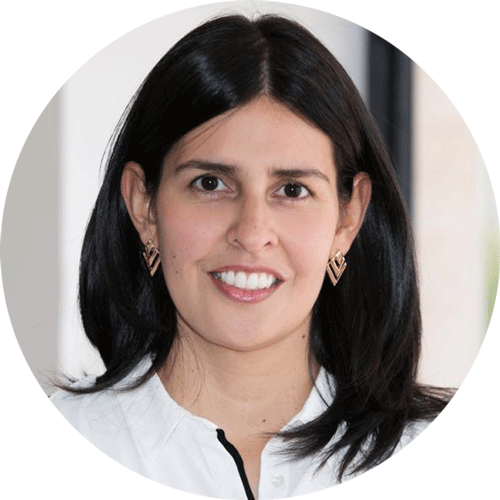 Dr. Martha Suarez is President of the Dynamic Spectrum Alliance and has over 15 years of experience in the telecommunications industry. She spent over three years as General Director of the National Spectrum Agency in Colombia, where she was responsible for promoting the efficient use of spectrum having originally joined the ANE in 2013. Suarez is an electronics engineer, with a master degree in high frequency communication systems and is Doctor in electronics.
Dave Wolter (AT&T Labs)
30 November, 10:00 am/1:00 pm Updates on the 3GHz Band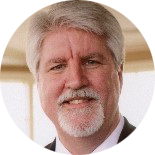 Dave is responsible for driving the assessment, development, and evolution of AT&T's advanced radio technologies and architectures including 5G and beyond, unlicensed systems, and Fixed Wireless Access technologies. Focused on the 1.5-5 year time frame, his team conducts analysis, simulation, prototyping and Proof of Concept testing.  His team developed AT&T's 5G testbed and conducted some of the world's first 5G friendly user trials.  Dave's responsibilities also include providing technical contributions to global standards, driving Open RAN architecture, and providing technical support on spectrum issues and strategy.
Dave has been with AT&T Labs since 1991.  Prior to this he was with McDonnell Douglas Aircraft Company, holding various technical and management positions in applied research, where he performed avionics, communication, and reconnaissance systems simulation and led a team in the analysis and specification of advanced stealth aircraft communication systems.  Dave holds a BS and MS in Electrical Engineering from Washington University in St. Louis.
Yifeng Zhou (Communications Research Center Canada)
2 December, 6:00/9:00 am Wireless World of Drones and Beyond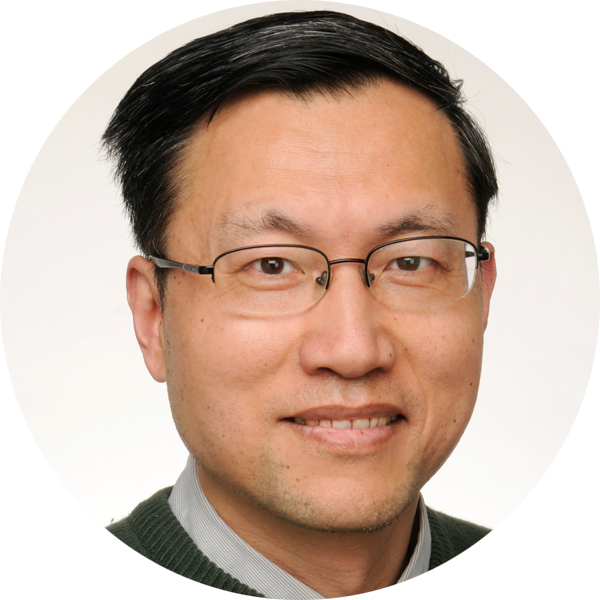 Dr. Yifeng Zhou is currently a research scientist with the Communications Research Centre Canada. He has been actively carrying research in the areas of signal processing, radar data processing,  data fusion, ad hoc networks, and spectrum management.