2018 WInnComm Speakers
Wednesday, 14 November
Keynotes: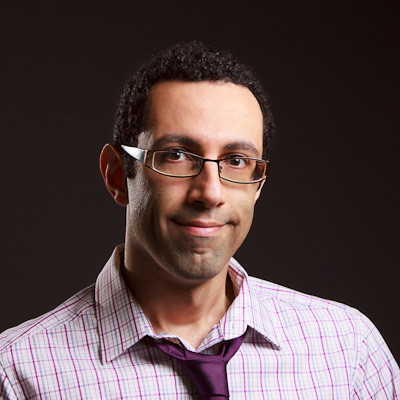 Dr. Amir Ghasemi, CRC
Dr. Amir Ghasemi is a senior data scientist at Communications Research Centre Canada (CRC) and an adjunct professor at Queen's University. For the past 15 years, Amir has been researching different aspects of cognitive radio, spectrum sensing, and dynamic spectrum access and has authored more than 30 research papers. He was also a contributor to IEEE 802.16 WiMAX standards on network coexistence issues. In 2014, Dr. Ghasemi received the "Public Service Award of Excellence for Innovation" for his work on cognitive WiFi networks.
Amir's current research is focused on making better use of radio spectrum by applying machine learning and artificial intelligence to "Big RF Data". He holds M.A.Sc. and Ph.D. degrees from University of Toronto, both in electrical and computer engineering.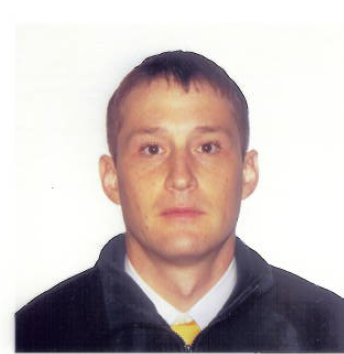 Ben Peddicord, CERDEC APG
Mr. Benjamin Peddicord is the Chief of the Intel Technology and Architecture Branch at U.S. Army Communications-Electronics Research, Development and Engineering Center (CERDEC), Intelligence and Information Warfare Directorate (I2WD) at Aberdeen Proving Ground, Maryland. He is responsible for supervising RF Engineers and Computer Scientists within the branch, and is the technical lead for the hardware/software convergence initiative. Mr. Peddicord leads two teams within the branch; the Architecture Team and the Tactical Signals Intelligence (SIGINT) Technology Team, who both work closely with other services, agencies, and industry to develop open architectures and capabilities therein for SIGINT.
Mr. Peddicord's contributions to I2WD started in 2012 as an Electrical Engineer, where he quickly moved into Lead Electrical Engineer. In 2013 Mr. Peddicord began his role as branch chief. Previous to his duties at I2WD, Mr. Peddicord served as a Test Engineer in various capacities from 2002-2009 for the National Counter Terrorism/Counter Insurgency Integrated Test and Evaluation Center (NACCITEC) in Yuma, Arizona. From 2009-2012, Mr. Peddicord served as a Research Associate for the U.S. Navy, Naval Postgraduate School, Center for Cyber Warfare in Monterey, California.
Mr. Peddicord holds a Master of Science degree in Electrical Engineering from Naval Postgraduate School, and a Bachelor of Science degree in Electrical Engineering from University of Arizona in Tucson, Arizona.
Open Systems Architecture Session and Panel: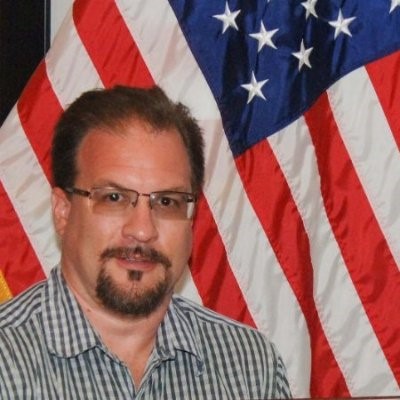 James Evangelos, JTNC
Mr. Evangelos currently serves as the Deputy Director of Joint Tactical Networking Center (JTNC), in the Standards Branch. He is also a Senior Electronics Engineer with 27+ years history of experience both in Industry and with the U.S. Army. He has served the Technology Planning and Outreach (TPO) Associate Director's office within the Space & Terrestrial Communications Directorate (S&TCD) of CERDEC at APG. He has Industry experience in electronics communications systems, systems engineering, biometrics as well as a significant background in Software Engineering, specializing in C++ Component Software Development.
Mr. Evangelos was the Software Lead and a Principle Software Engineer for MUOS SCA 2.2.2 development at General Dynamics (GDC4S) in Sunrise, Florida. His Industry experience includes GDC4S, CrossMatch Technologies, Satellite Research Technologies (SRT), and Computer Sciences Corporation (CSC). In 2010, he served as Product Manager for Network Management, and led the development of early Network Management programs, which were the pre-cursors and foundations of the Joint Tactical Radio System (JTRS) Enterprise Network Management (JENM) program. Since 2012, he has served as an Adjunct Professor in Physics, Chemistry, Engineering at three local colleges near Aberdeen Proving Ground, and over the years has taught hundreds of undergraduate students encouraging them to pursue the STEM disciplines. He has authored a YouTube Channel dedicated to STEM subjects and learning.
He is a graduate of Stevens Institute of Technology (1991) receiving a Bachelor of Engineering in Electrical Engineering (B.E.E.E.), and has received a Master's in Electrical Engineering (2012) from the University of South Florida. He is a Defense Acquisition Workforce Improvement Act (DAWIA) Certified level III Engineer, and a member of the Army Acquisition Corps. He also has received numerous U.S. Army awards, including the Achievement Medal for Civilian Service.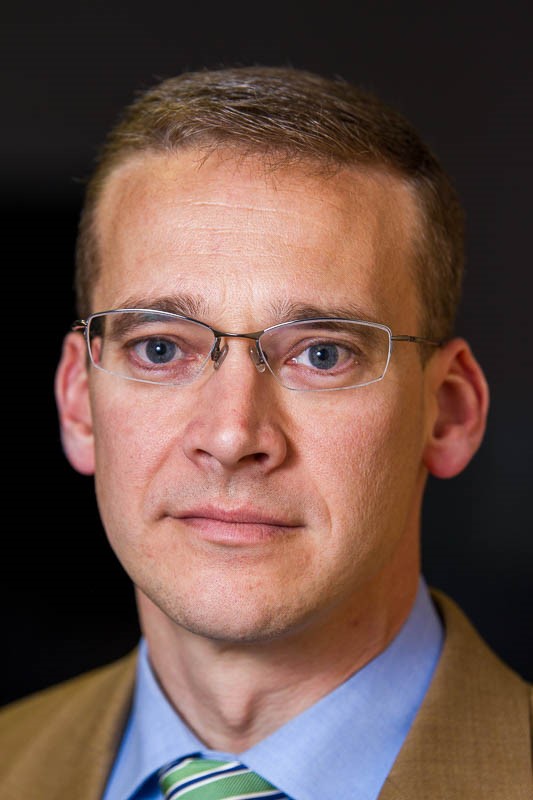 Scott Mahoney, Geon Technologies, LLC
Mr. Scott Mahoney is the President and co-founder of Geon Technologies, LLC. Scott has over 20 years of experience designing and building RF data acquisition and sensor systems for the United States defense and intelligence communities. Since 2009, Scott has participated in the specification, development and use of REDHAWK as an Intelligence Community (IC) open framework specifically for software defined radio (SDR) applications.
Scott holds a Master of Science in Electrical Engineering with a focus in digital signal processing from Clemson University.
Ben Peddicord, CERDEC
John Stough, US Army PEO Aviation
---
Thursday, 15 November
Keynote: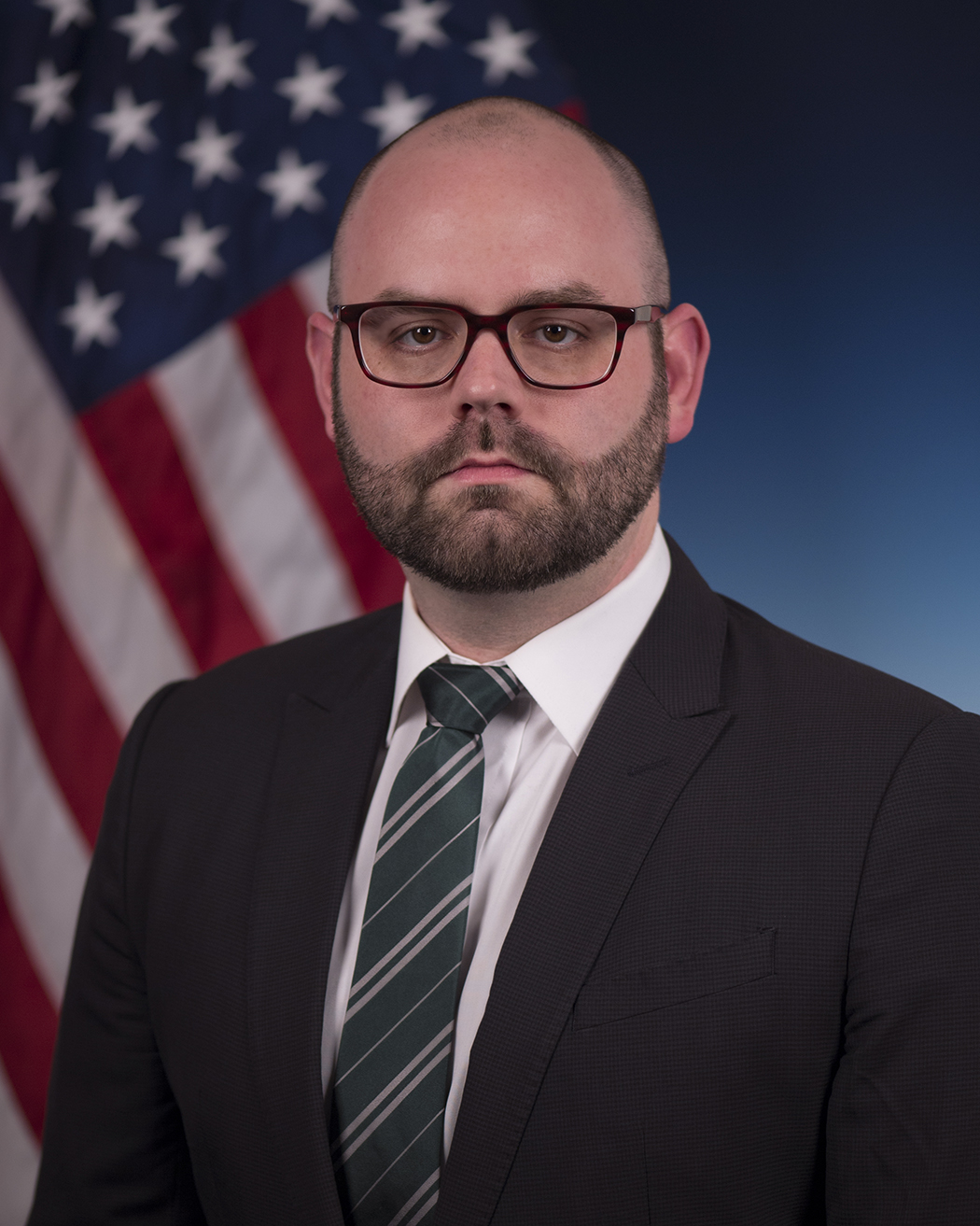 Tom Rondeau, DARPA
Dr. Tom Rondeau joined DARPA as a program manager in the Microsystems Technology Office in May 2016. His research interests include adaptive and reconfigurable radios, improving the development cycle for new signal-processing techniques, and creating general purpose electromagnetic systems.
Prior to joining DARPA, Dr. Rondeau was the maintainer and lead developer of the GNU Radio project and a consultant on signal processing and wireless communications. He worked as a visiting researcher with the University of Pennsylvania and as an Adjunct with the IDA Center for Communications Research in Princeton, NJ.
Dr. Rondeau holds a Ph.D. in electrical engineering from Virginia Tech and won the 2007 Outstanding Dissertation Award in math, science, and engineering from the Council of Graduate Schools for his work in artificial intelligence in wireless communications.
Invited Speakers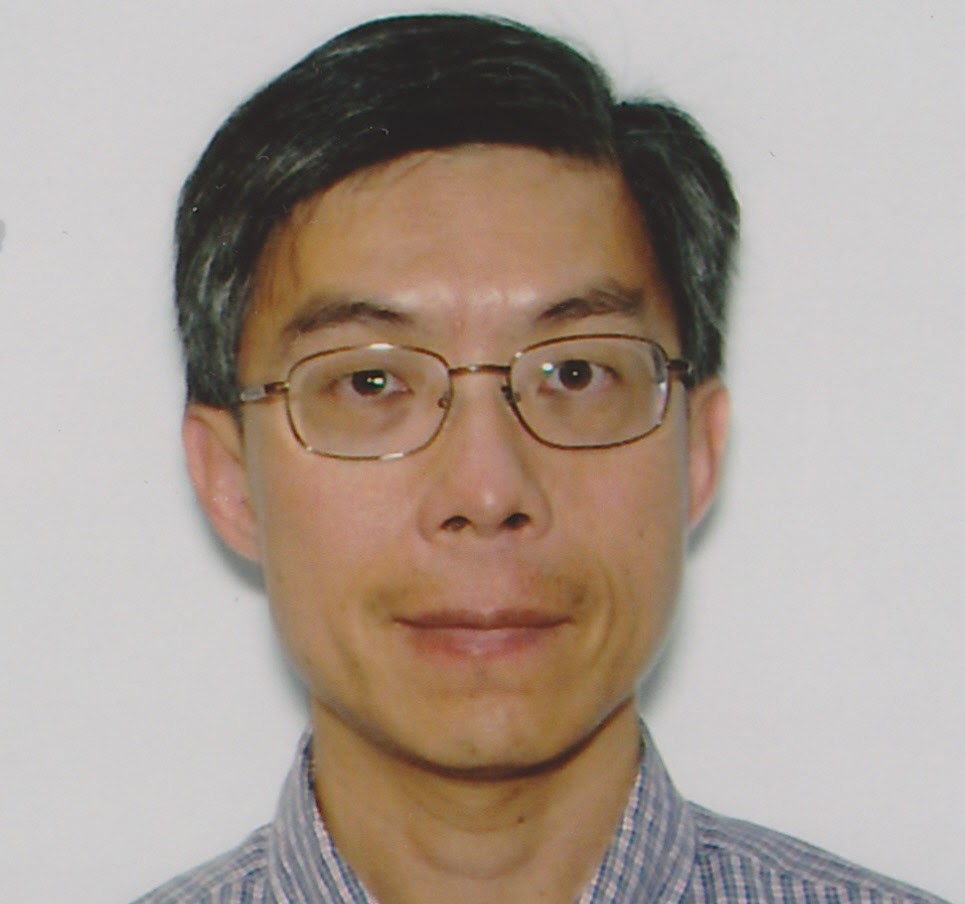 Yi Hsuan, Wireless Specialist, Google
Dr. Yi Hsuan is a wireless specialist in Google with 20 years of experience in the industry of cellular communications. As a member of Google Communications, he is currently working on system requirements, protocol standardization, and certification testing in the Wireless Innovation Forum and the CBRS Alliance to enable spectrum sharing for the CBRS band. Yi was previously a technical manager and a principal engineer in Intel, leading Intel's 3GPP RAN4 team to participate the standardization and product realization for LTE Rel 10, 11, and 12. Prior to 3GPP, he was also an active contributor and a leader in IEEE 802.16m and WiMAX modem development in Intel. Before joining Intel, he worked on algorithm designs and system engineering of high capacity modem chips for UMTS basestations as well as other wireless products in Lucent Technologies. Yi grew up in Taiwan and obtained his B.S. degree from National Chiao Tung University in Taiwan. He received his M.S. and Ph.D. degrees from the University of Michigan, both in Electrical Engineering.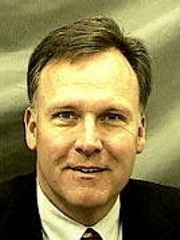 Geoffrey Noakes, DigiCert
Geoffrey Noakes is VP of IoT Business Development at DigiCert, and his main focus is working with consortiums and ecosystems as they adopt the use of PKI in the IoT space.
Prior to DigiCert, Geoff worked for Symantec's Trust Services and VeriSign's SSL business units. Geoff has been with DigiCert/Symantec/VeriSign since 2003, and has worked on a broad variety of security-related initiatives with organizations including Microsoft, Google, Facebook, Twitter, PayPal, and almost all OS and browser providers, mobile network providers, and mobile phone OEMs globally. Geoff drove VeriSign's early efforts leading to the definition, standardization, and acceptance of EV SSL certs. Geoff represented Symantec to the Online Trust Alliance, the Payment Card Industry, HIPAA/HITRUST, and the Cloud Security Alliance.
Geoff has a BS in computer science from Cal Poly and an MBA in finance from USC.
Spectrum Sharing for 5G and Beyond Session and Panel: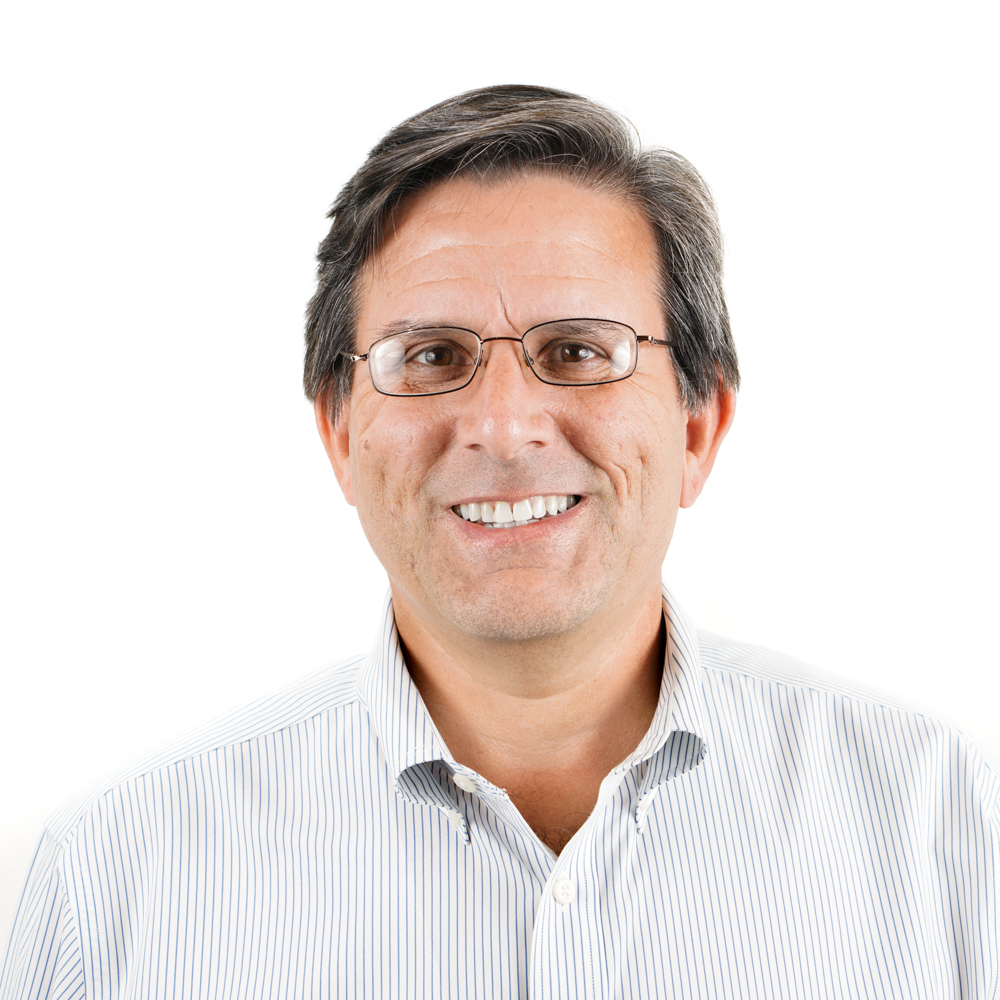 Andy Clegg, Google
Andrew Clegg is Spectrum Engineering Lead for Google. He is presently focused on shared spectrum opportunities in mid-band spectrum, among other things. He was previously program director for spectrum management at the U.S. National Science Foundation, where he was the creator of a $60 million research program to support enhanced access to the radio spectrum. Prior to NSF, he was lead member of technical staff for Cingular Wireless (now AT&T Mobility), a senior engineer at Comsearch, and a research scientist at the Naval Research Laboratory. He holds a PhD in radio
astronomy from the University of Virginia.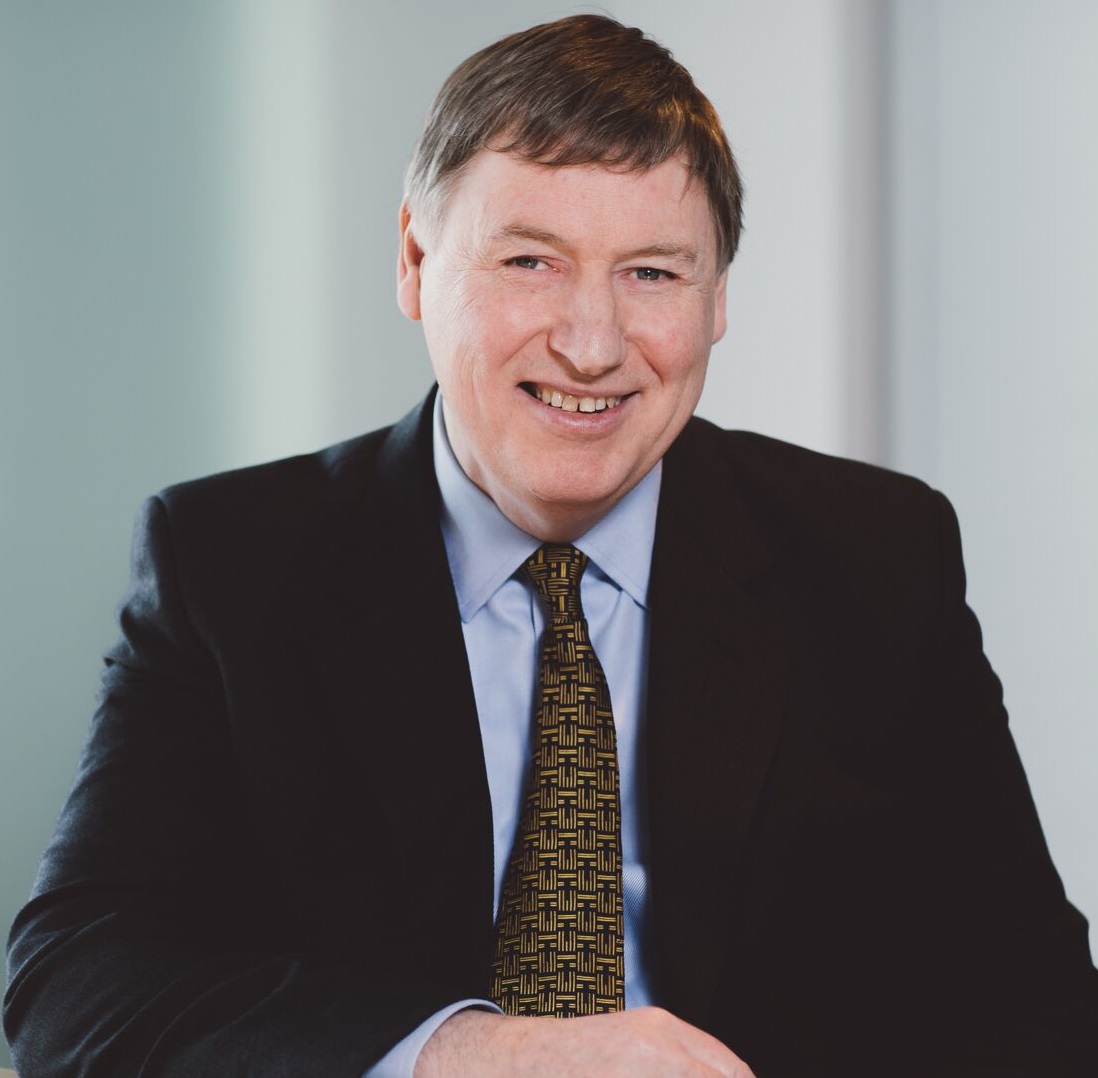 Phillip Marnick, Ofcom
Philip is Group Director, Spectrum at Ofcom, where he is responsible for setting and implementing the strategy for managing spectrum including clearing, awarding, licensing, monitoring and enforcement.
Philip has over 30 years' experience within the wireless communications industry. He has held senior executive positions covering technology, operations and strategy. Philip has worked in both start-ups (from initial concept to sale) and large corporates in companies ranging from UK Broadband, O2, Orange, BT, J-Phone in Japan (now Softbank Mobile), Extreme Mobile and SpinVox (now Nuance).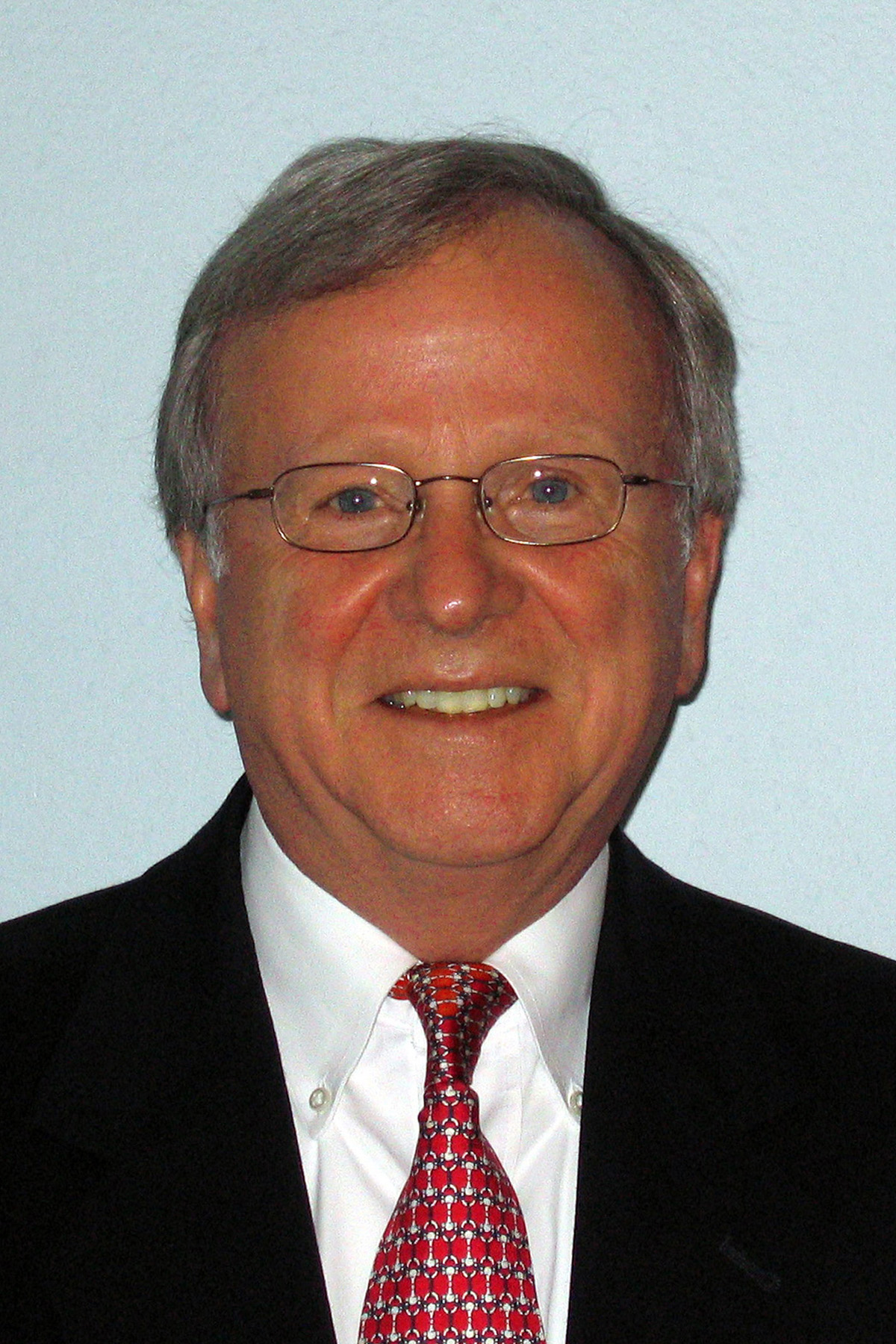 George Kizer, Consultant
George Kizer is an independent telecommunications consultant. Over his forty plus years in the Telecommunications industry, George's roles have included Systems Engineer, Project Manager and Product Manager with Collins Radio, Rockwell International and Alcatel as well as consulting with the major telecommunications operators and vendors.
His authored two microwave books and contributed to another. He is Editor for Wiley IEEE Series on RF and Microwave, President, National Spectrum Management Association (NSMA), Chairman, TIA TR-45 Working Group for Microwave Systems, former Chairman, TIA Fixed Point-to-Point Microwave Section and active with the Fixed Wireless Communications Coalition (FWCC).
George served four years in the U. S. Air Force as a Communications Officer leading Scope Creek teams all over the world evaluating Department of Defense microwave communications links.
He holds a B. S in Electrical Engineering from Oklahoma State University and an M. S. in Electrical Engineering from Iowa State University.
George and his wife Anne reside in Plano, Texas, with their two dogs, Jax and Zoey. George and Anne have two children and two grandchildren. Outside interests include tennis, reading, writing and travel.
Innovation in Federal Spectrum Sharing Panel: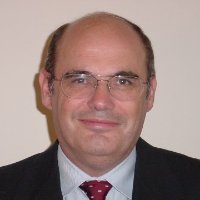 Preston Marshall, Google
Preston develops the policy, technology, and systems needed to create wireless abundance for Google. His immediate focus is on the application of shared spectrum to enable massive increases in wireless capacity. Previously, he served as Deputy Director at USC Information Science Institute, with a personal research program in wireless technology, self-forming content delivery networks, electronic warfare, and algorithms for managing decisions in complex, ambiguous, and information-constrained environments. He also participated in the Presidents Council of Advisers (PCAST) study on spectrum sharing. Prior to that he was a Program Manager at DARPA managing innovations in cognitive radio, dynamic spectrum access, interference management and self-forming networking.
Thomas J. Taylor
Deputy Director for Policy, Technology & EMS Operations for the Spectrum Policy and International Engagement Directorate, Office of the Department of Defense (DoD) Chief Information Officer (CIO)
Thomas J. Taylor serves as the Deputy Director for Policy, Technology and EMS Operations for the Spectrum Policy and International Engagement Directorate within the Department of Defense (DoD)/Chief Information Officer (CIO). In this position, he is responsible for transforming DoD's capabilities in electromagnetic spectrum (EMS) use in order to ensure technology development can meet the Department's ever increasing demand for the EMS and improve DoD EMS operations. His responsibilities include oversight of the DoD EMS Strategy, development of the Strategy's Roadmap and Action Plan, the development of a DoD EMS Technology Roadmap, directing the activities for DoD in the National Advanced Spectrum and Communications Test Network (NASCTN) inter-agency partnership, and overseeing the Spectrum Access R&D Program in coordination with the National Spectrum Consortium, as well as many other innovative programs.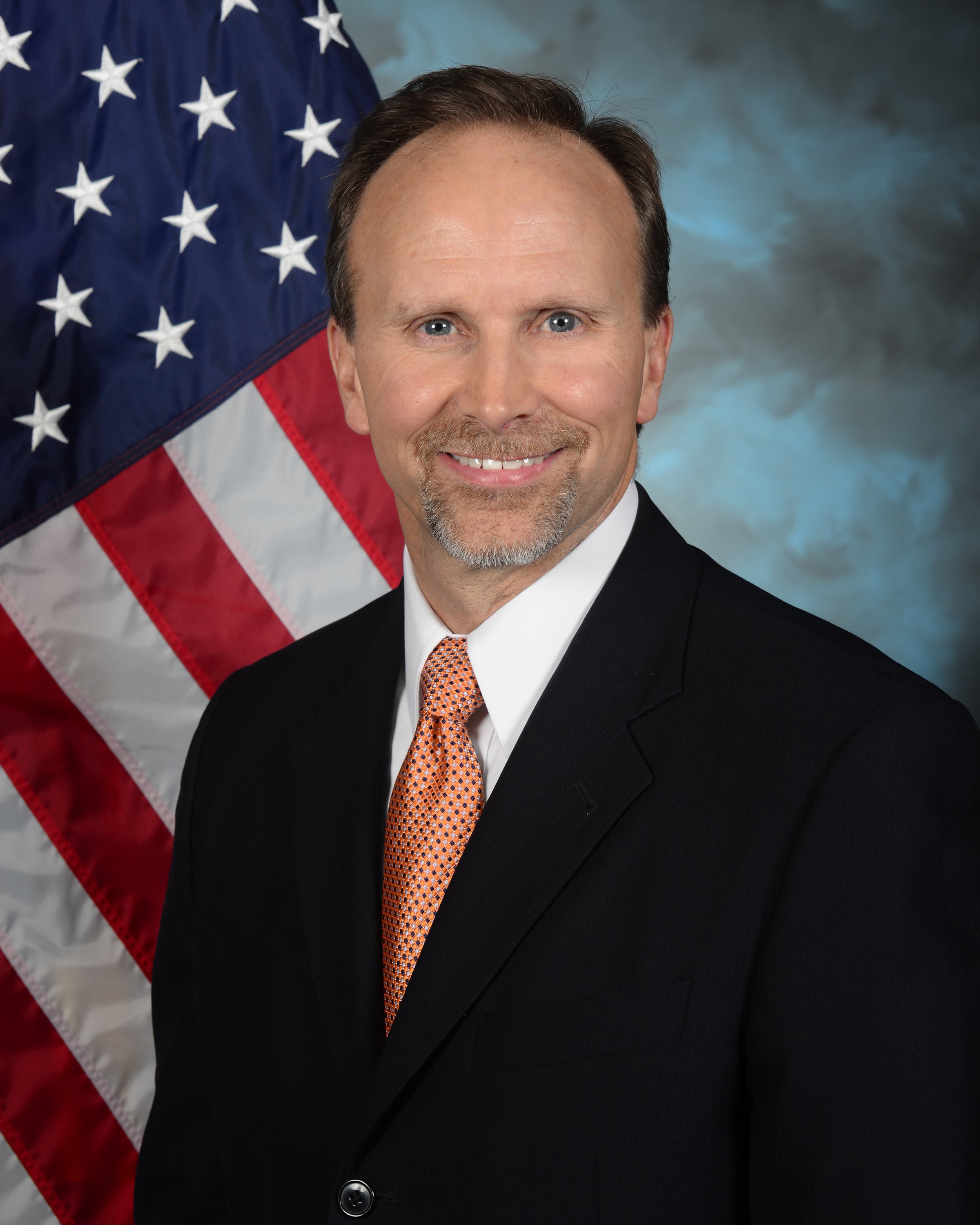 Steven A. Molina, Deputy Associate Administrator for Spectrum Planning and Policy in the Office of Spectrum Management at the National Telecommunications and Information Administration (NTIA)
Steven A. Molina is responsible for strategic planning, spectrum affairs and information, and international spectrum policy programs. His work includes leading the development of spectrum regulations and policies, and conducting stakeholder outreach to ensure sufficient spectrum access for federal agencies to perform their missions successfully. In addition, his office is also charged with implementing the President's goal of making additional spectrum available for commercial wireless broadband services to balance U.S. national security and economic prosperity interests.
Prior to joining NTIA, Mr. Molina served as the Director of the Strategic Planning Office within the Department of Defense (DoD) Defense Spectrum Organization (DSO), where he was responsible for developing comprehensive and integrated spectrum plans along with long-term strategies for DoD spectrum access. His work included leading the development of the DoD Spectrum Strategy and advising DoD leadership on spectrum policy, regulation, pending legislation, and emerging spectrum access/sharing technologies. He was also a major contributor to the DoD AWS-3 transition efforts.
Prior to the DSO, Mr. Molina was a senior engineer and project manager for the DoD Joint Spectrum Center (JSC), where he provided technical oversight to assist the spectrum management community in spectrum planning and the design, development, testing, and operation of military systems to ensure compatibility with the intended electromagnetic environment. Prior to joining the JSC, he worked as a technical lead and project manager for the engineering contractor that supported the JSC.
Mr. Molina received his Master of Science in Electrical Engineering from Johns Hopkins University, and Bachelor of Science in Electrical Engineering from the Pennsylvania State University.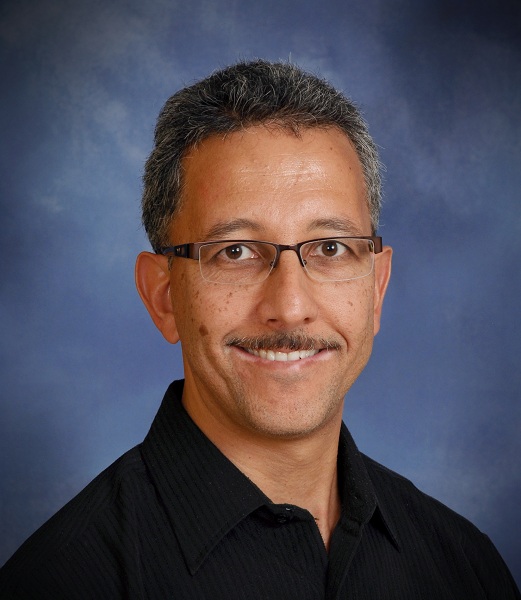 Michael Souryal, NIST
Michael Souryal leads the spectrum sharing research team in the Communications Technology Laboratory at the National Institute of Standards and Technology (NIST), part of the U.S. Department of Commerce. Most recently, this team has contributed to CBRS standards and reference implementations, especially in the areas of federal incumbent protection. After earning his D.Sc. in electrical engineering from The George Washington University, Dr. Souryal joined NIST and worked on various topics spanning communication theory, public safety communications, and ad hoc networks. He also has an M.S. in information networking from Carnegie Mellon University and a B.S. in electrical engineering from Cornell University. Dr. Souryal was formerly with Telcordia Technologies where he was engaged in new service development for public network providers. He has held an adjunct appointment as Professorial Lecturer at The George Washington University.
CBRS Next Panel: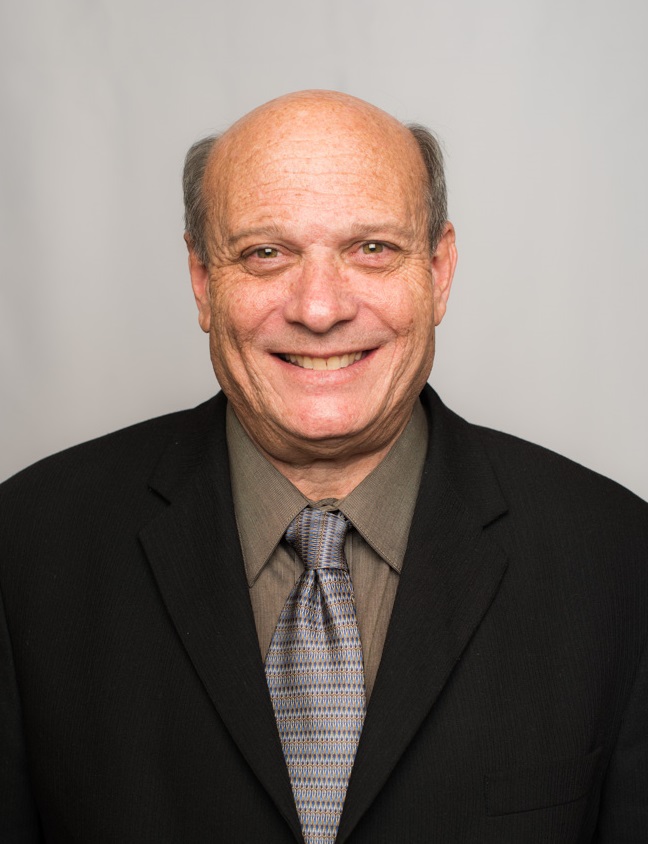 Richard Bernhardt, WISPA
Richard Bernhardt is the National Spectrum Adviser for the Wireless Internet Service Providers Association (WISPA). WISPA is the national trade organization for wireless ISPs which has over 800 members consisting of wireless Internet service providers, municipal wireless internet providers, electric and telephone cooperative wireless Internet providers, equipment manufacturers, and service vendors. Mr. Bernhardt is the lead representative for WISPA to the WInnForum SSC for CBRS standards and policy development. He chairs WInnForum's WG5 Operations working group which covers bests practices for CPIs, CAs, Co-Existence, and many other CBRS technical areas and he serves on the SSC Steering Group. He has served in leadership roles in the networking and wireless industry for over 25 years. Mr. Bernhardt holds a B.A. in communications from the University of California, Davis and a J.D. from California Western School of Law in San Diego, CA.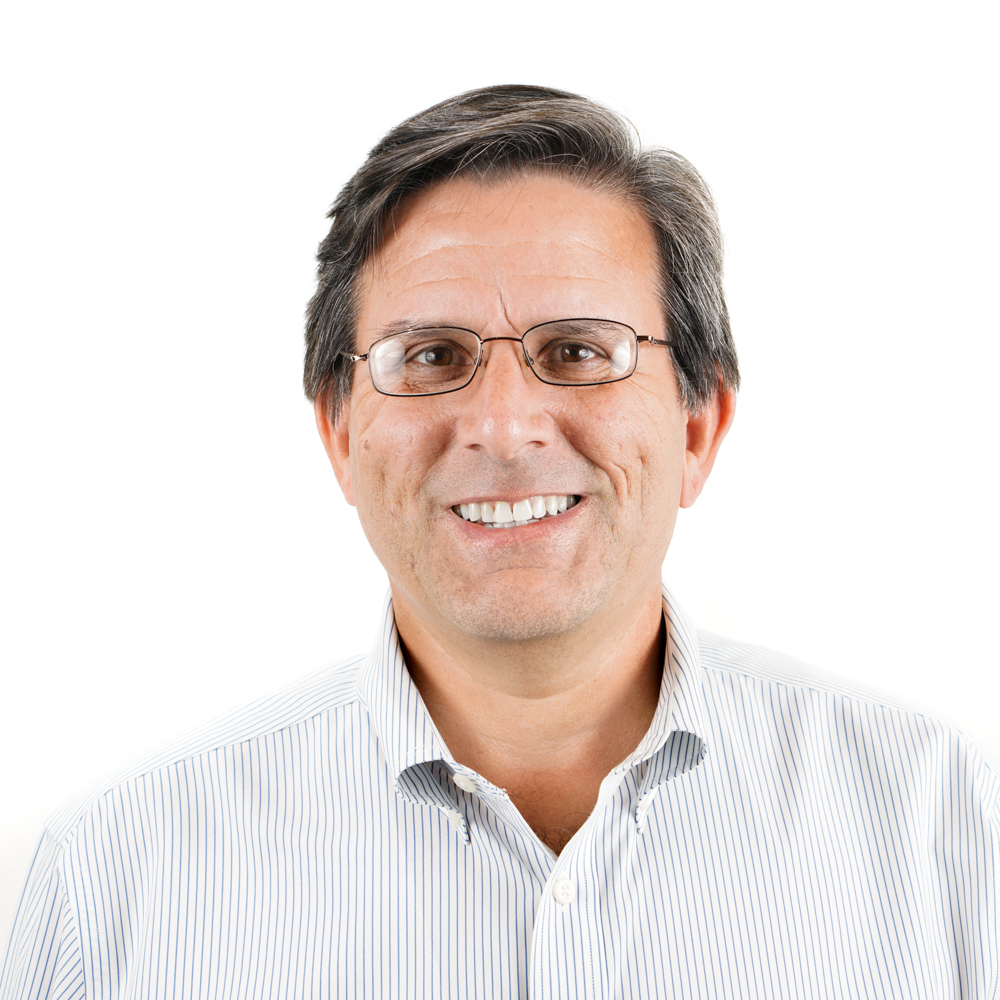 Andy Clegg, Google
Andrew Clegg is Spectrum Engineering Lead for Google. He is presently focused on shared spectrum opportunities in mid-band spectrum, among other things. He was previously program director for spectrum management at the U.S. National Science Foundation, where he was the creator of a $60 million research program to support enhanced access to the radio spectrum. Prior to NSF, he was lead member of technical staff for Cingular Wireless (now AT&T Mobility), a senior engineer at Comsearch, and a research scientist at the Naval Research Laboratory. He holds a PhD in radio
astronomy from the University of Virginia.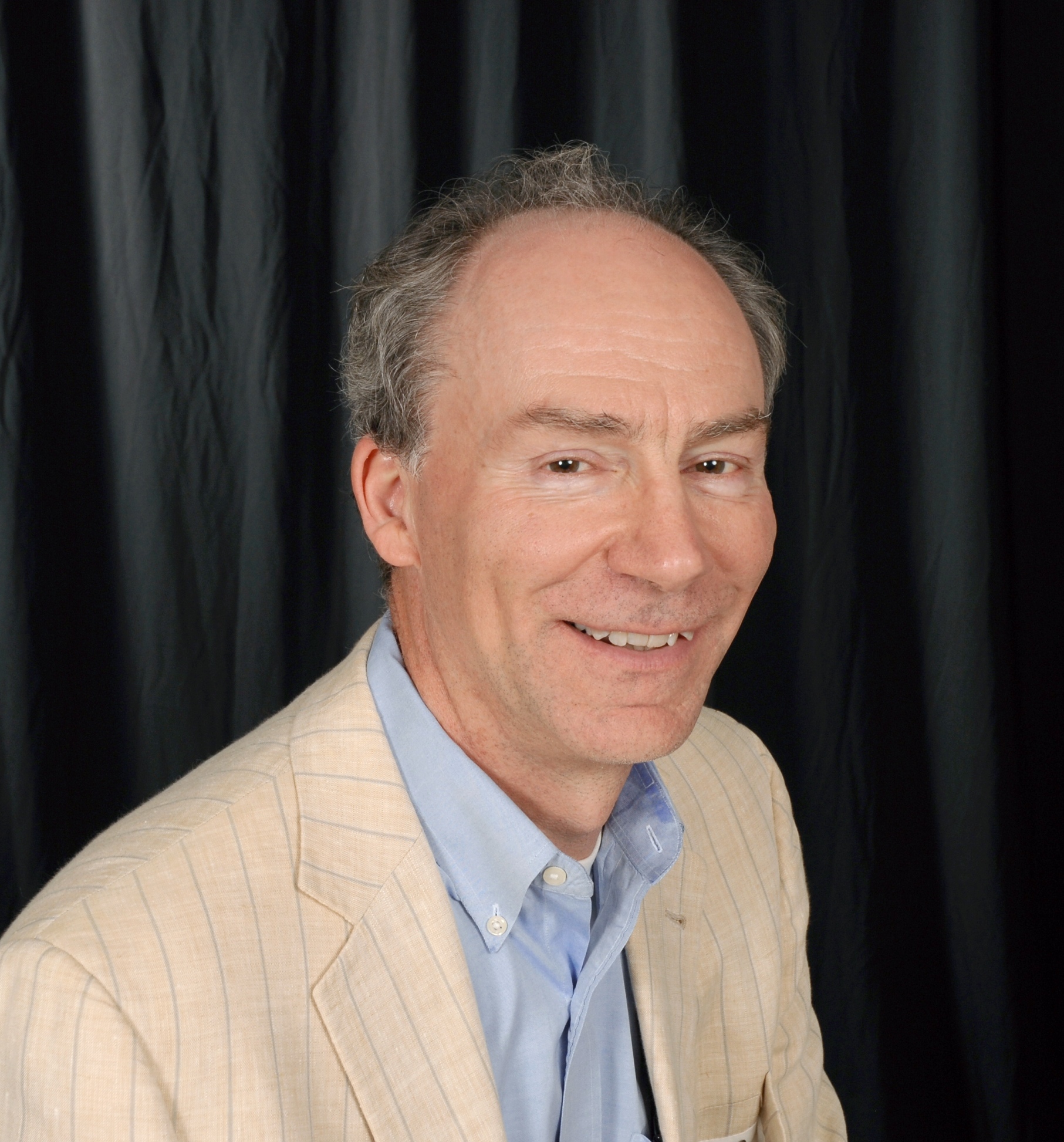 Mark Gibson, CommScope
With almost 35 years of spectrum management experience, Mark Gibson is responsible for developing domestic and international business opportunities for Comsearch. In addition to leading Comsearch's technical and business development efforts numerous wireless and spectrum-related products and services, he has led efforts to address spectrum sharing between Federal government and commercial users. He leads CommScope's CBRS efforts on the Spectrum Access System/Environmental Sensing Capability. He is on the board of the Wireless Innovation Forum and is a co-chair of the Commerce Spectrum Management Advisory Committee, where he has also co-chaired working groups related to spectrum sharing and data exchange issues. He has led Comsearch's spectrum management efforts including the development of spectrum sharing analysis protocols and sharing criteria, as well as development of Comsearch's engineering services and software products. He has led Comsearch's efforts in working with the American Hospital Association as their technical partner for WMTS frequency coordination. He has authored several papers on spectrum sharing and relocation and has advised numerous wireless participants in their system design. He is a Senior Member of IEEE.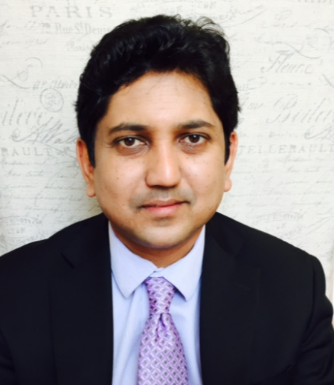 Prakash Moorut, Nokia
Prakash Moorut has over 20 years of experience in spectrum research, strategy, regulation, standardization and industry activities. He is currently the global Head of Spectrum Standardization for Nokia. In this role, he is responsible for defining and executing Nokia's spectrum strategy and leading Nokia's engagement on spectrum standardization and policy work with customers, in industry groups and in regional/international groups such as ITU-R, CEPT, CITEL, APT and with national regulatory authorities such as the FCC, Germany's BNetzA, China's MIIT, etc. He has earned various industry recognitions, including for the work he led to open 3.5GHz to mobility in Europe and more recently, as Chair of WInnForum Spectrum Sharing Committee Working Group 3 that defined the detailed protocols for data and communications across the various open interfaces within the Citizens Broadband Radio Service system. He was also the Technical Program Co-Chair of the 7th IEEE Symposium on New Frontiers in Dynamic Spectrum Access Networks (DySPAN 2014) and currently chairs the mmWave Coalition whose mission is to advocate for the use of spectrum above 95 GHz. Before joining Nokia, he worked for Motorola where he created and led a customer facing spectrum engineering group located in USA, France, and China. He has several publications and patents related to spectrum usage. He received his MSEE degree from "Ecole Supérieure d'Electricité" (SUPELEC) in Paris, France.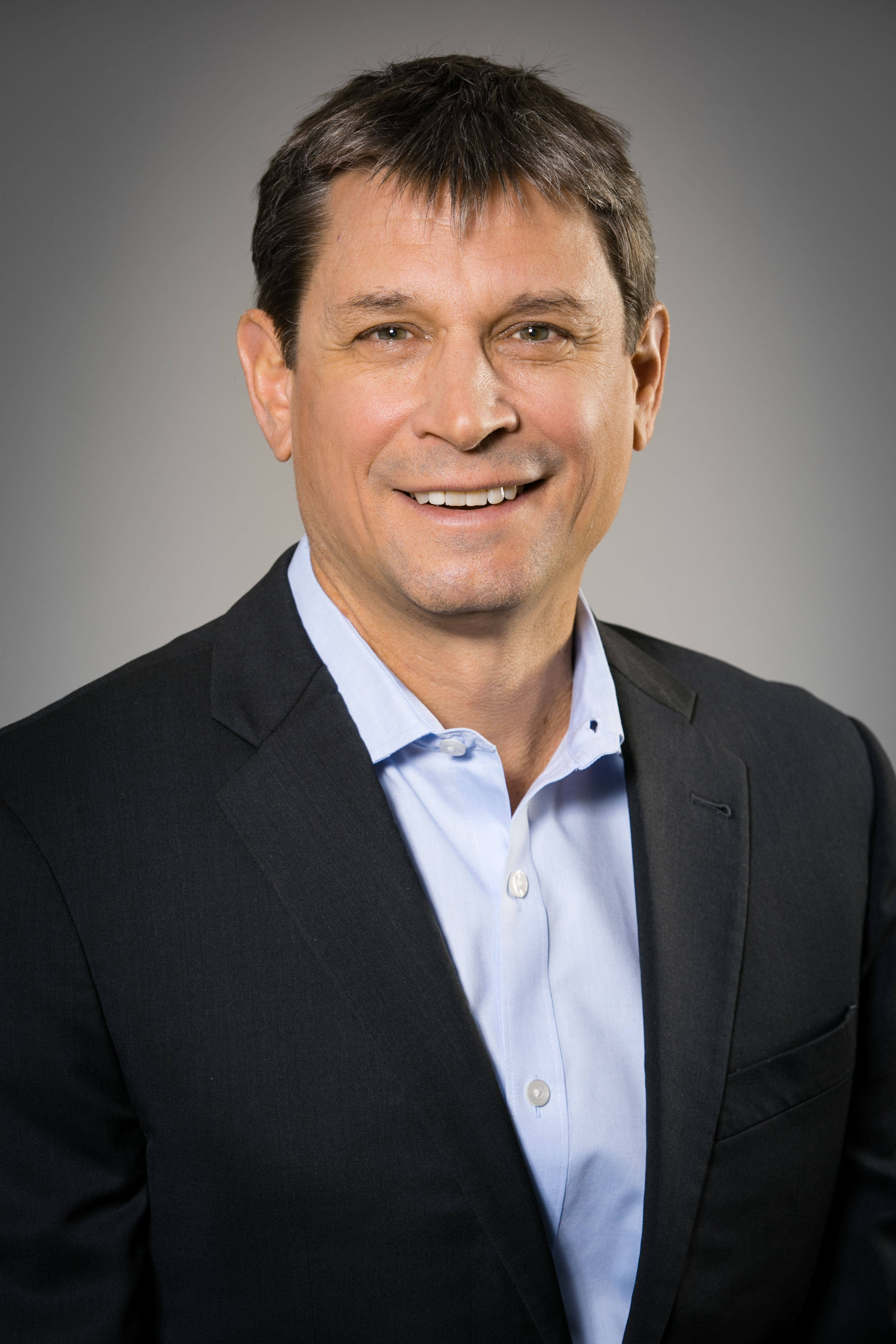 Mark Poletti, Director of Wireless Technologies, CableLabs
Mark Poletti is the Director of wireless technologies at CableLabs; a non-profit R&D organization that is dedicated to creating and driving technologies and innovations critical to the cable industry's technology roadmap. In this role, Mark is responsible for wireless R&D activities across fixed, mobile and emerging wireless technologies. Prior to CableLabs, Mark has built, managed and operated 3G (CDMA) and 4G (WiMax) networks for US WEST and Clearwire, respectively. He has also been addressing mobile operator design, operations and performance issues of 2G, 3G, 4G, and satellite networks for over 20 years with such companies as ViaSat, Clearwire, ATECS/Centerline, U S WEST/Qwest, and General Electric. Mark holds a M.S in Telecommunications from University of Colorado and has multiple issued and pending patents.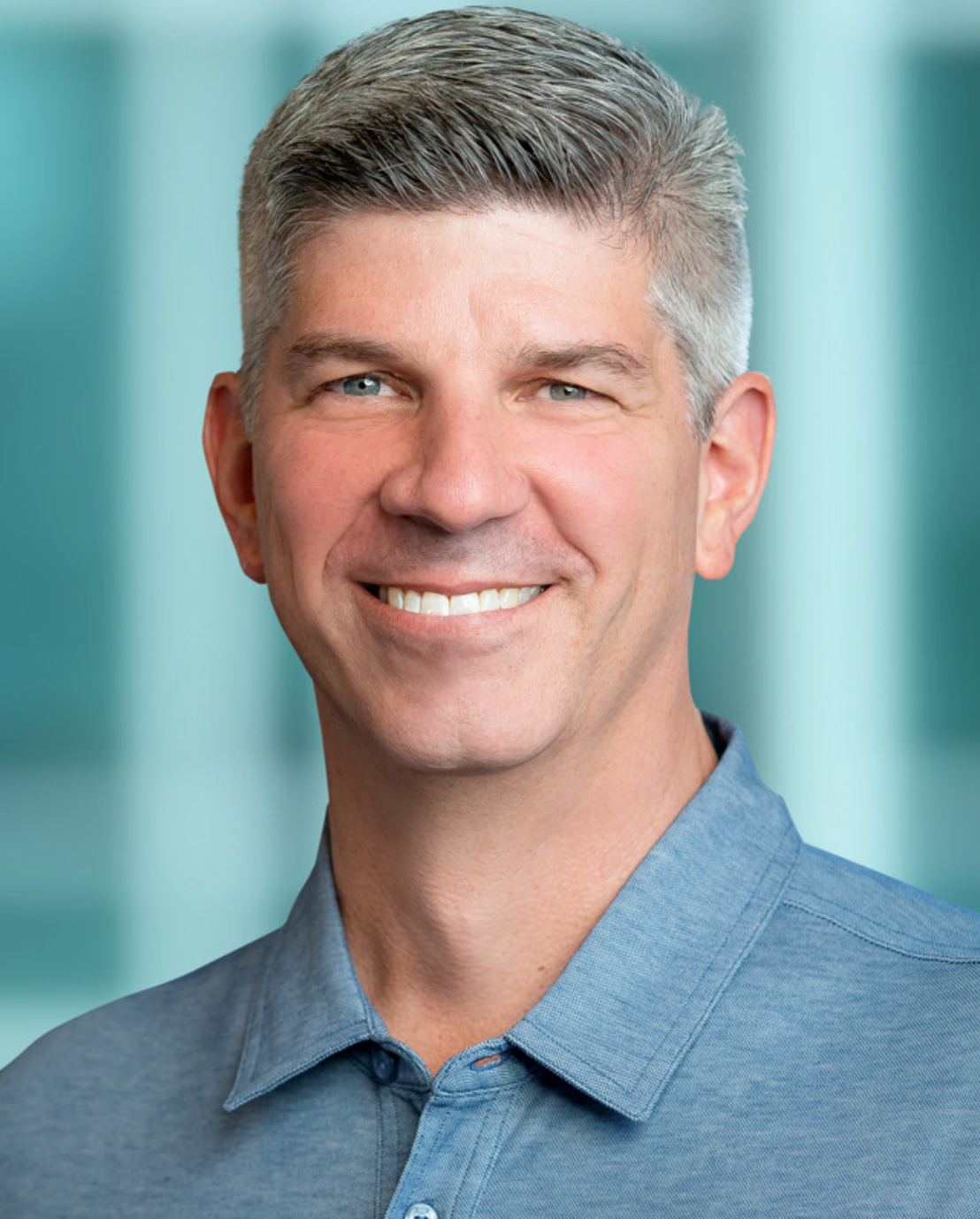 Kurt Schaubach, Federated Wireless
Kurt Schaubach brings 25 years of wireless industry experience to Federated Wireless where he plays a key role in developing technologies and new business strategies to create the next-generation architecture of broadband wireless.

Previously, Kurt served in various engineering roles at the National Rural Telecommunications Cooperative (NRTC), NextWave Wireless, LCC International, and Southwestern Bell. He has also served as a technology consultant to wireless network operators, equipment manufacturers, and semiconductor suppliers.

Kurt was a founding member of a publicly traded wireless broadband and multimedia software company and led the acquisition and integration of two wireless infrastructure companies.

Kurt has been active in spectrum development, management, and policy matters throughout his career. He currently serves on the Commerce Spectrum Management Advisory Committee (CSMAC) and has spoken at the International Symposium on Advanced Radio Technologies (ISART) events, among many others.

Kurt received his B.S. and M.S. in Electrical Engineering from Virginia Tech.